Back to the menu "Hold a wedding in Petersburg"
In St. Petersburg there are many interesting and unusual places for wedding photographs, we want to draw your attention to the сontemporary sites of the city.
Glass court of Gazprom Neft
A well-yard with a thousand mirrors instead of walls, although it will not carry you through the looking glass, but it will add a new mensuration to your wedding fairy tale.
The entrance to the court of Gazprom Neft office building is free. It is not required to arrange a photo session. You can experiment with lights and glares.
Address: 3-5, Pochtamtskaya st. (Admiralteyskaya metro station)
Cost: Free
«Plaza» Business Center and «Saint Petersburg» Bank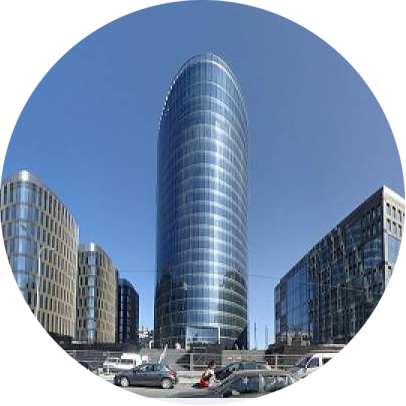 It is a complex of five glass buildings at the intersection of modernity and classics. Brides and grooms have chosen this place for photo sessions in the entourage of a beautiful sparkling business center. Fantastic pictures are obtained on its background. Play with reflections, glare and wind; take photos with a flying skirt, a floating veil and flying hair - experiment! This is where fantasy gets free.
Address: 64, Maloohtinsky prospect (Novocherkasskaya metro station)
Cost: Free
Peter the Great Bridge (Bolsheokhtinsky Bridge)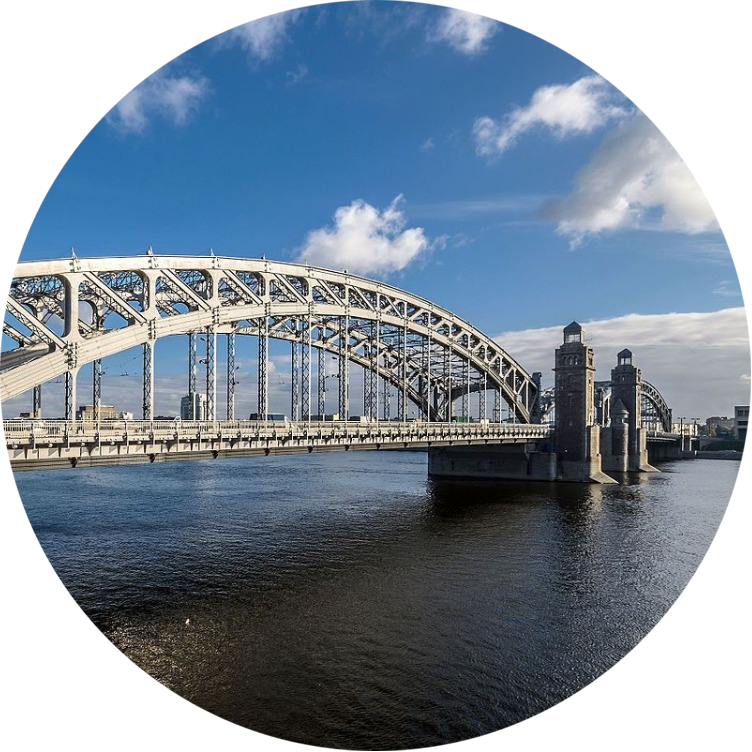 The bridge will turn 110 years old in 2021 year, and its image still evokes futuristic associations among many. Have a beautiful wedding photo session in Malaya Okhta area under the bridge spans and with towers made in the form of lighthouses.
Address: Bolsheokhtinsky bridge across the Neva near Tulskaya street
(Chernyshevskaya / Novocherkasskaya metro station)
Cost: Free
Business center «Nevskaya Ratusha» (Neva City Hall)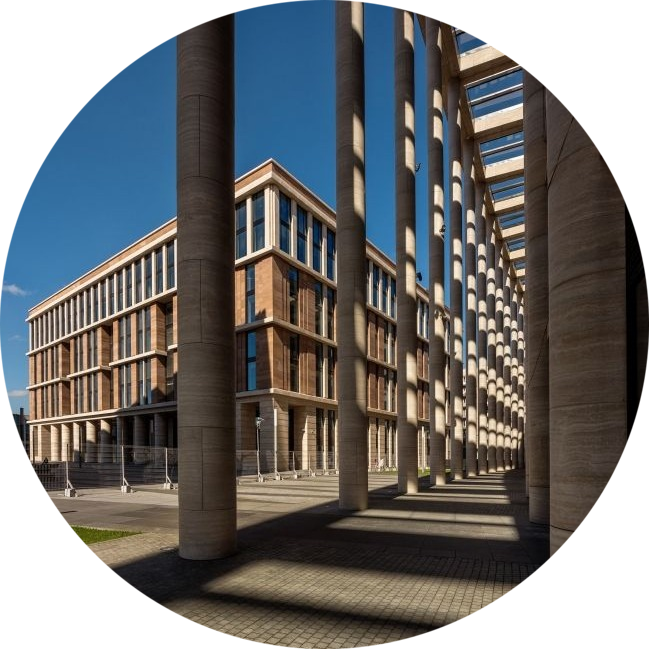 It is stylish and laconic photo session in the heart of the business life of St. Petersburg - in the courtyard of «Nevskaya Ratusha» Business Center. It is a favorite spot for bloggers and photographers because of its unusual architecture and light.
Address: 11B, Degtyarny lane (Chernyshevskaya / Ploshchad Vosstaniya metro station)
Cost: Free
Shopping mall «Atlantic City»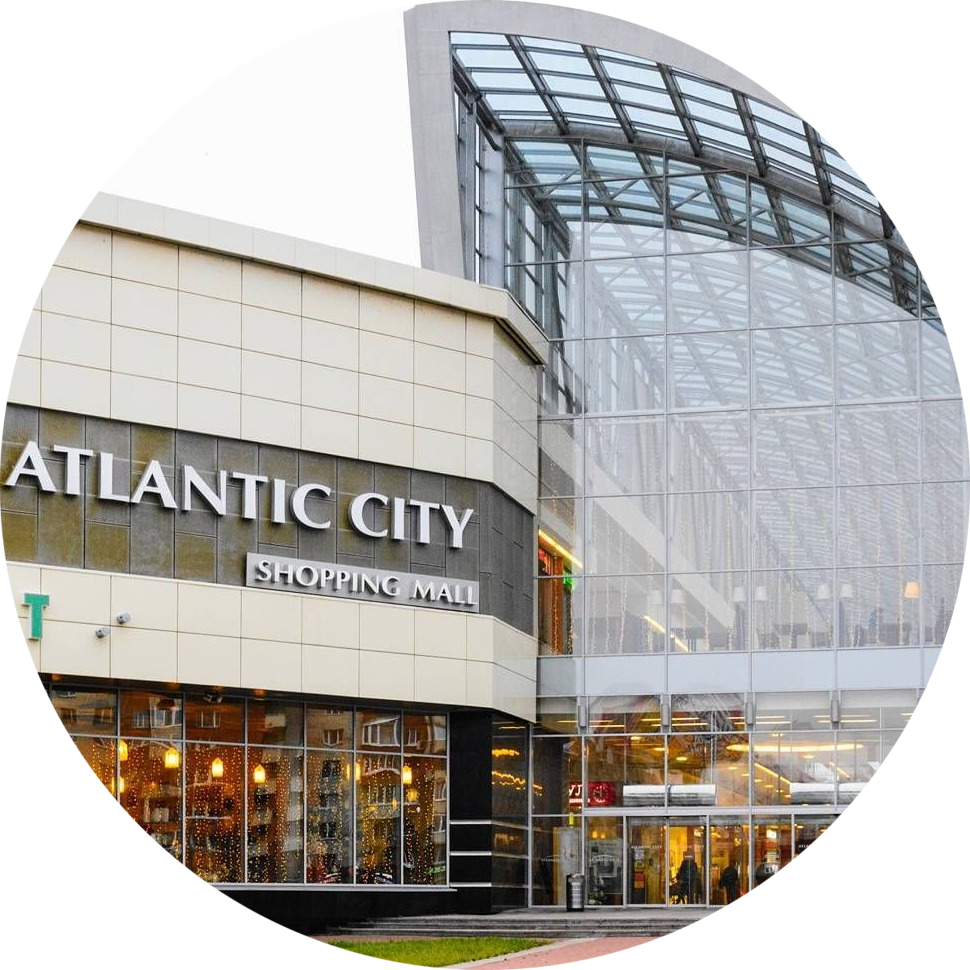 It is a photo session within the walls of the shopping center in the hall with stairs and a fountain. Use the image of a shopaholic with a pile of bags or just the interiors of a modern building - the choice is yours. You do not need to arrange a photo session.
Address: 126, Savushkin st. (Begovaya metro station)
Cost: Free
Recreation area on Krestovsky Island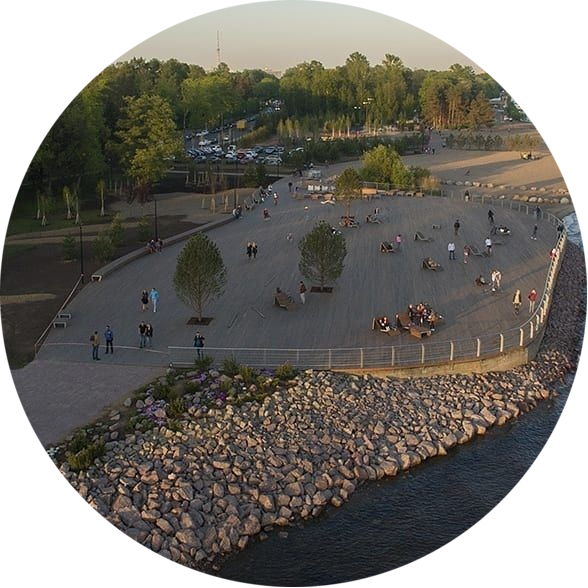 Dreams of long walks along the seashore come true at a marine-themed photo session on Krestovsky Island. It is here where you can find a beach with wooden decking and sun loungers overlooking the Gulf of Finland.
Address: Embankment near Yachtenniy Bridge, Yuzhnaya Road
(Begovaya / Krestovsky ostrov metro station)
Cost: Free
Business center "Energia" (Energy)
It is fashionable photo session near a beautiful tech business center with modern engineering systems. The lobby has a video screen five floors long.
Address: 2-4, Zoologichesky pr. (Sportivnaya / Gorkovskaya metro station)
Cost: Free
Park «Divo Ostrov»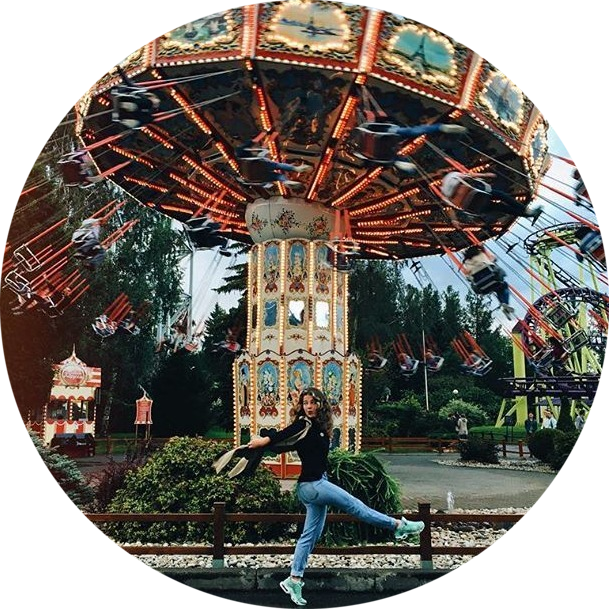 A photo session on the background of beautiful bright attractions and park scenery will give the photos taken here joy and lively energy that is available in the park «Divo Ostrov». In addition, from here you can easily walk to the coast of Gulf of Finland. As wedding props, you can use cotton candy, lollipop or balls.
Address: 1A, Kemskaya st. (Krestovsky island metro station)
Cost: free, on some days - 100 rubles.
Street art museum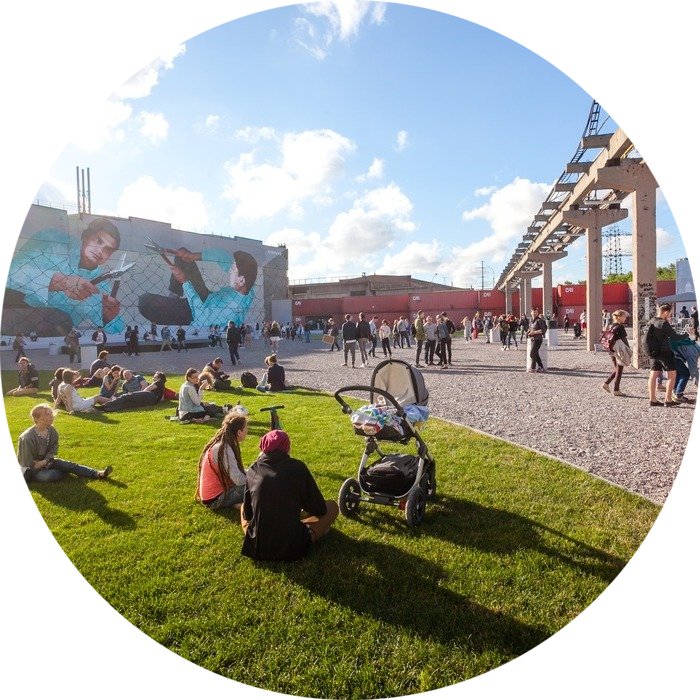 A non-standard place with unique graffiti on the walls and experimental installations in the courtyards. Have a photo session here, and it will definitely remain in your memory. You just need to buy an entrance ticket to the museum and start taking pictures. Since the exposition of the museum is updated annually, wedding photographs for each couple will be unique.
Address: 84AВ, Shosse Revolutsii,
(Ladozhskaya / Akademicheskaya metro station)
Cost: 650 rubles
The roof of the house of the company "Singer"
The famous building on the main thoroughfare of St. Petersburg - on Nevsky Prospect. Its flat roof with fences in the city center offers a breathtaking panoramic view of the historic city center on the Neva. Shooting must be agreed in advance. You have to pay to get to the roof. You can even take pictures in heels.
Address: 28, Nevsky Prospect (Nevsky Prospect / Gostiny Dvor metro station)
Cost: 6000 rubles / 30 min.