29
August,
Saturday,
13:00
The festival provides an opportunity for young talents of the country to make their creative contribution to understanding the great history of the Russian state, to glorify the unique commander — Alexander Suvorov, who is a role model for many generations of Russians.
The large-scale historical festival will be held in Novaya Ladoga on August 29. This festival is dedicated to the 290th anniversary of the great commander A.V. Suvorov. "Alley of Glory-the miracle heroes of Suvorov".
Guests of the festival will be able to participate in interactive events: military field games-relays for children and adults, military historical quest for school teams. The festival will also feature a thematic photo zone, art workshops and a field kitchen.
The ceremony of laying the Walk of fame will take place: each of the guests will be able to participate in the planting of 100 trees.
The event will take place on August 29, from 13: 00 to 17: 00, in Novaya Ladoga (Suvorovsky square). Admission is free.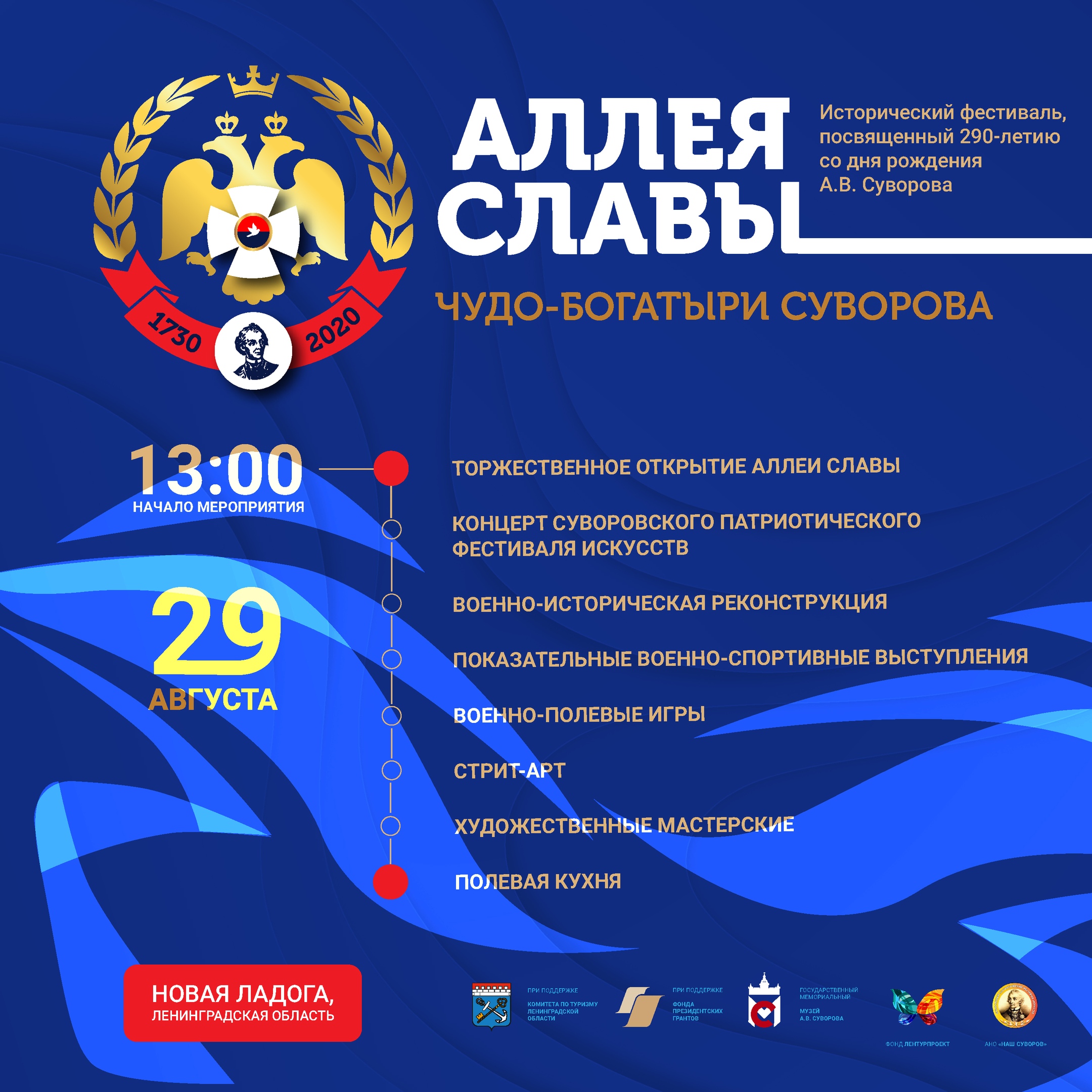 Similar