City News
Visit Petersburg event in cities of Europe continues
23 May 2018
St. Petersburg was presented to the inhabitants of Scandinavian countries by road show Visit Petersburg as one of the most interesting and safe hosts of the upcoming 2018 FIFA World Cup.
Mobile information office, which involves European with interactive zones, began his journey from Finland, Sweden and Denmark, and continued on to Germany, Belgium and France. Now it will visit Spain and Portugal, and finish his route in Poland. In total, the tour must take place in 13 destinations.
The bright presentational zone with symbolic of St. Petersburg city and FIFA 2018 was forcing the attention of the European public and encouraging them to stop and find out all the interesting details.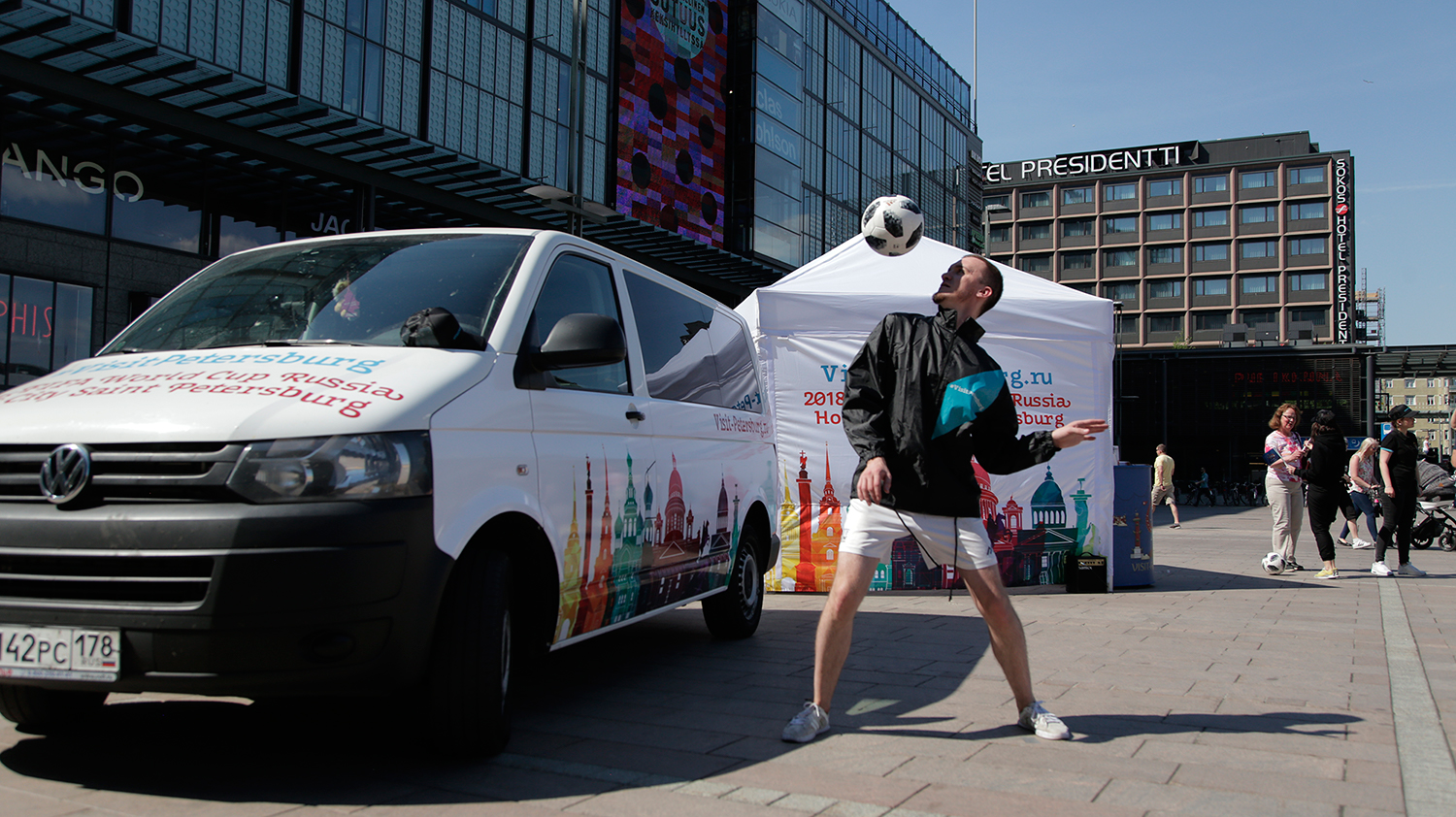 Sports games and intellectual quizzes with the winning of valuable football souvenirs decorated official symbol, as well as thematic press conferences with the participation of local journalists and bloggers are in the programme for all thirteen cities.At this moment, the most popular questions among residents of Europe are about the Fan ID receiving procedure, readiness for the World Cup, security in the city, football infrastructure, and major attractions that are worth to visit.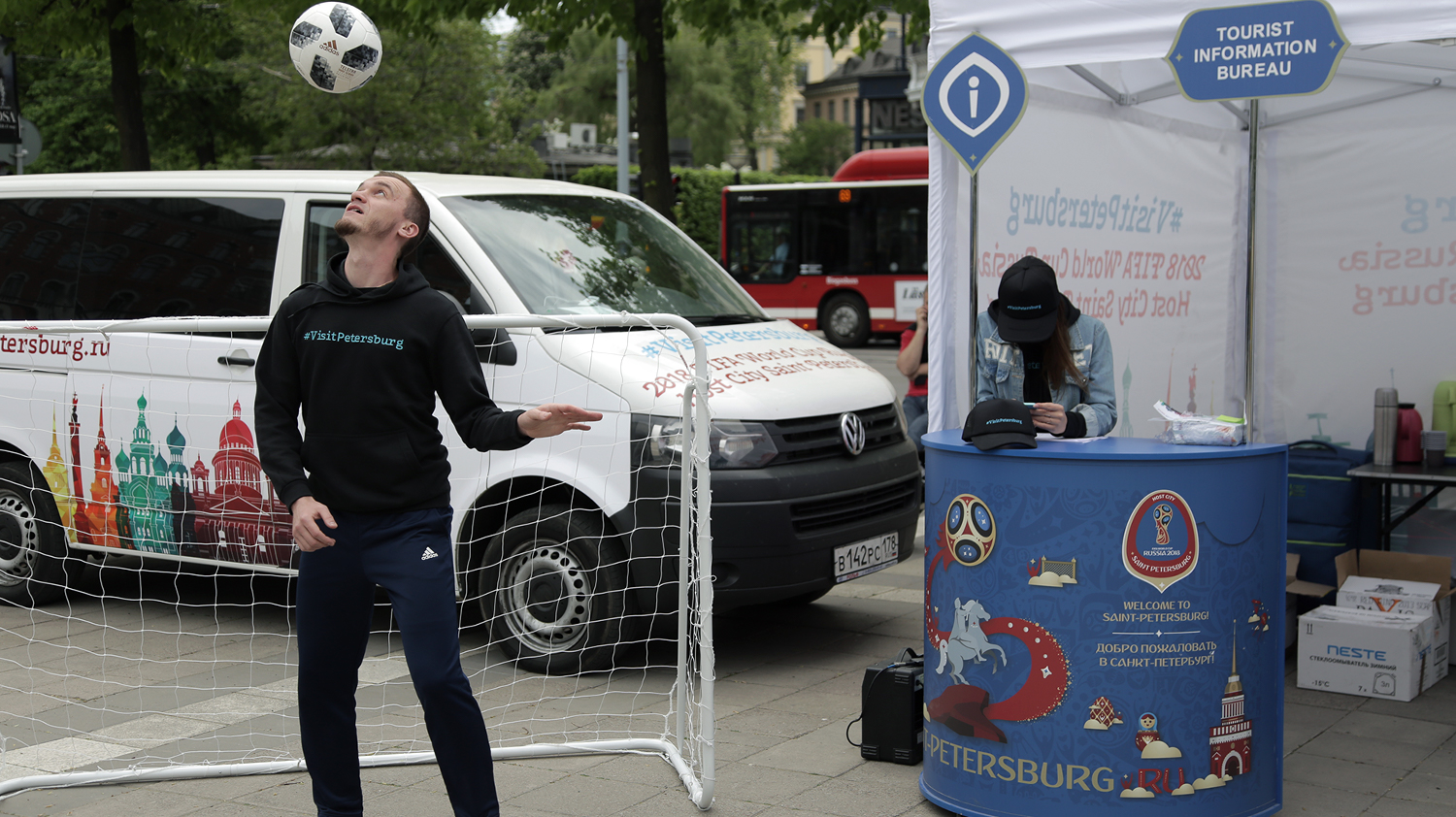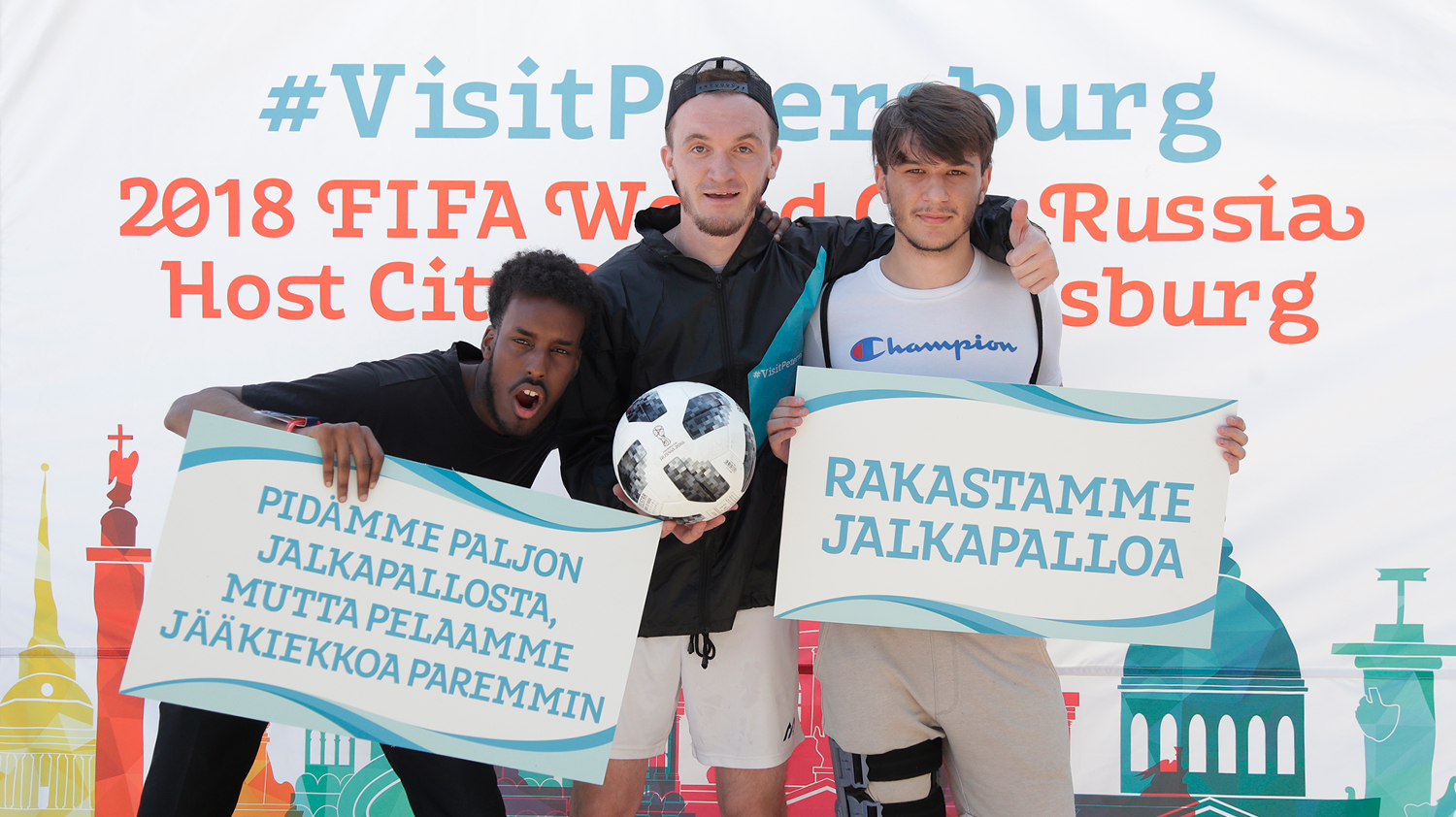 In the autumn of 2017, interactive event Visit Petersburg in road show format have already passed in Helsinki, Stockholm and Copenhagen. Cold at first glance the Vikings turned out to be good-natured and friendly people. They actively participated in sports games and gladly hammered the ball into the gates established near the information point. Also they promised the participants of the road show to come to Russia and support the Russia's team!
All events of the road show Visit Petersburg can be tracked on the official website of the event.