Tourism Industry
Journey through the world's cuisines as part of the Restaurant Festival is in full swing
12 November 2019
We continue to acquaint you with themed sets of restaurants participating in the Festival. Today's menu features Asian cuisine from Bao Mochi Restaurant.
Asian cuisine is a general term that includes Japanese, Chinese, Vietnamese, Korean and other cuisines. Their national dishes are diverse, but some details unite them. First of all, all Asian cuisine dishes are distinguished by a large number of savoury spices and seasonings, giving culinary delights a special poignancy.
Bao with redfish and lychee and cucumber tar-tar
Bao is a steamed Asian rice bun. Bao bun has become popular all over the world thanks to chef David Chang and his New York project Momofuku Noodle Bar, which was awarded two Michelin stars. Today, bao is a fancy healthy fast food. In any Asian cuisine, there is a variant of steam buns: it is called Nikuman in Japan, in Korea it is wangmandu, baozi in China, banh bao in Vietnam.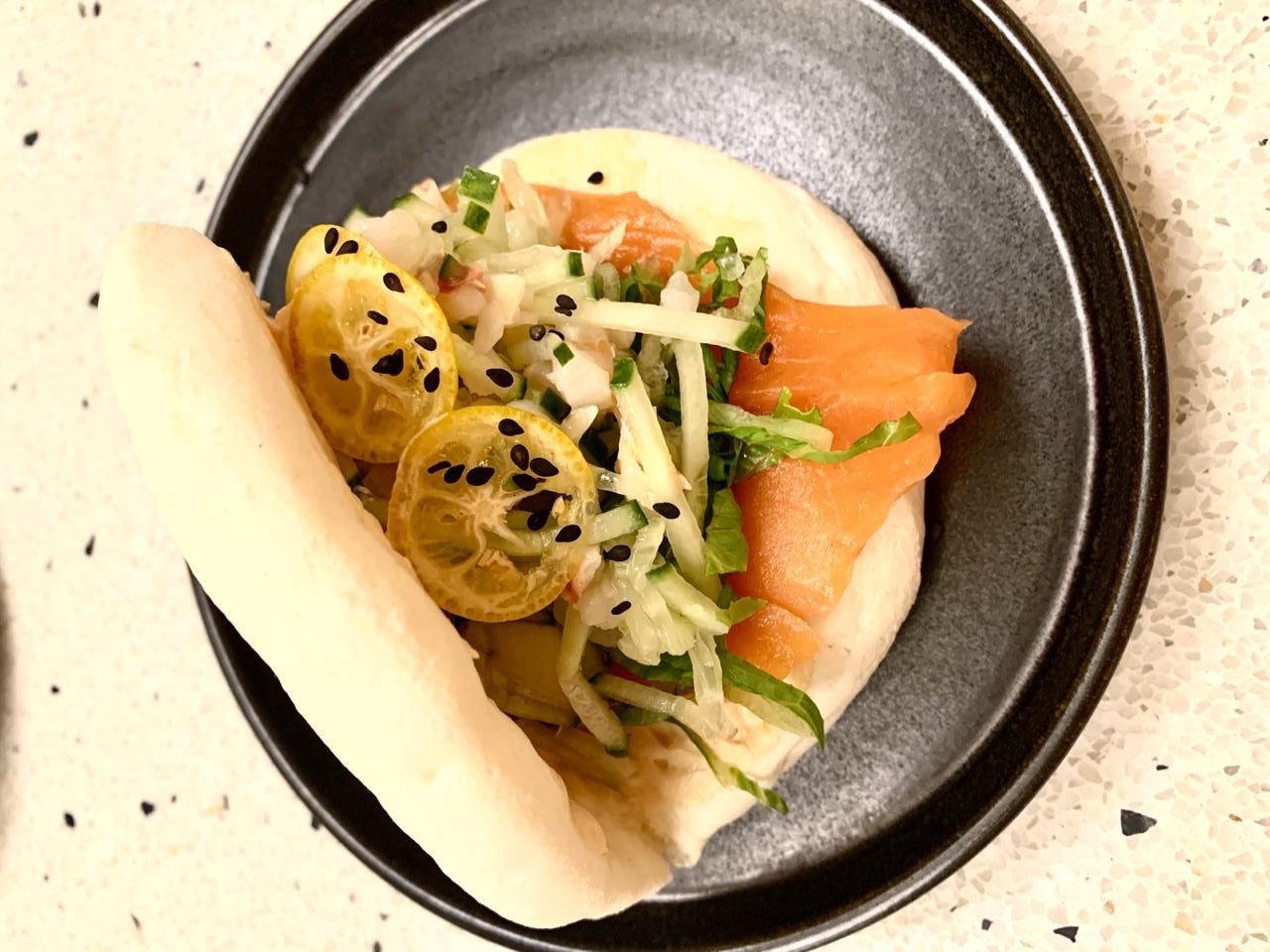 Onion creamy soup with cardamom and oxtails
Oxtail soup is a thick, rich soup without any other types of meat. Oxtail contains a huge amount of collagen, which gives the soup a very thick consistency and specific taste. There are a huge number of soup variations. It is cooked in Asian, European and South American countries. According to one version, oxtail soup was first made in France, during the great French Revolution, when poverty affected all sectors of society. The preparation of such a dish was cheap, and the soup itself was very hearty and healthy.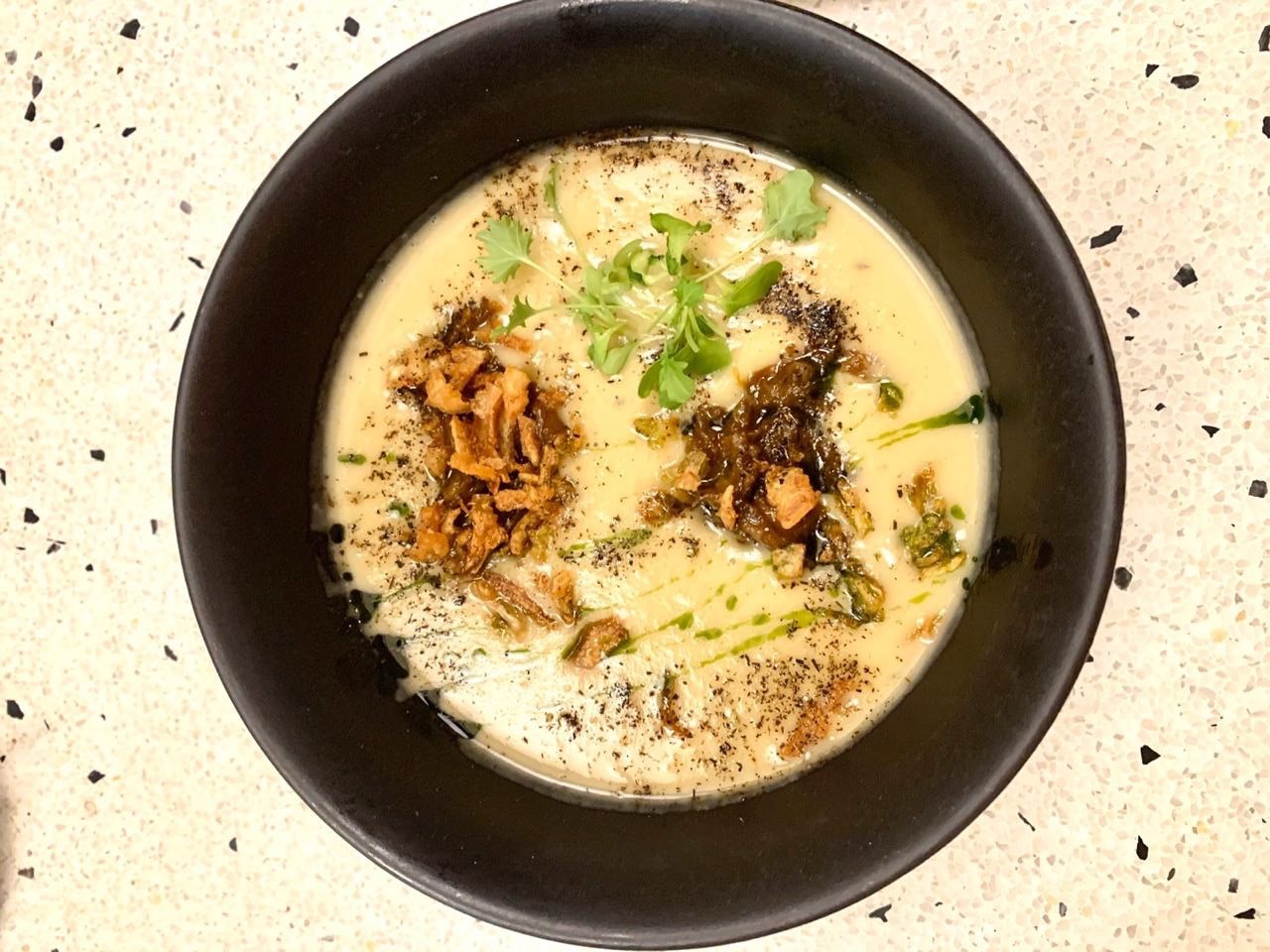 Harusame noodles with mini octopus and tiger prawns
Harusame translates as "spring rain," and it is the Japanese name for cellophane noodles. Noodles are almost transparent, they are made from rice or potato starch.
The taste of noodles is original, but it acquires special sophistication in combination with natural soy sauce. Harusame noodles were once the favourite food of Japanese ninjas, who were sure that they can prolong their lives by eating the noodles.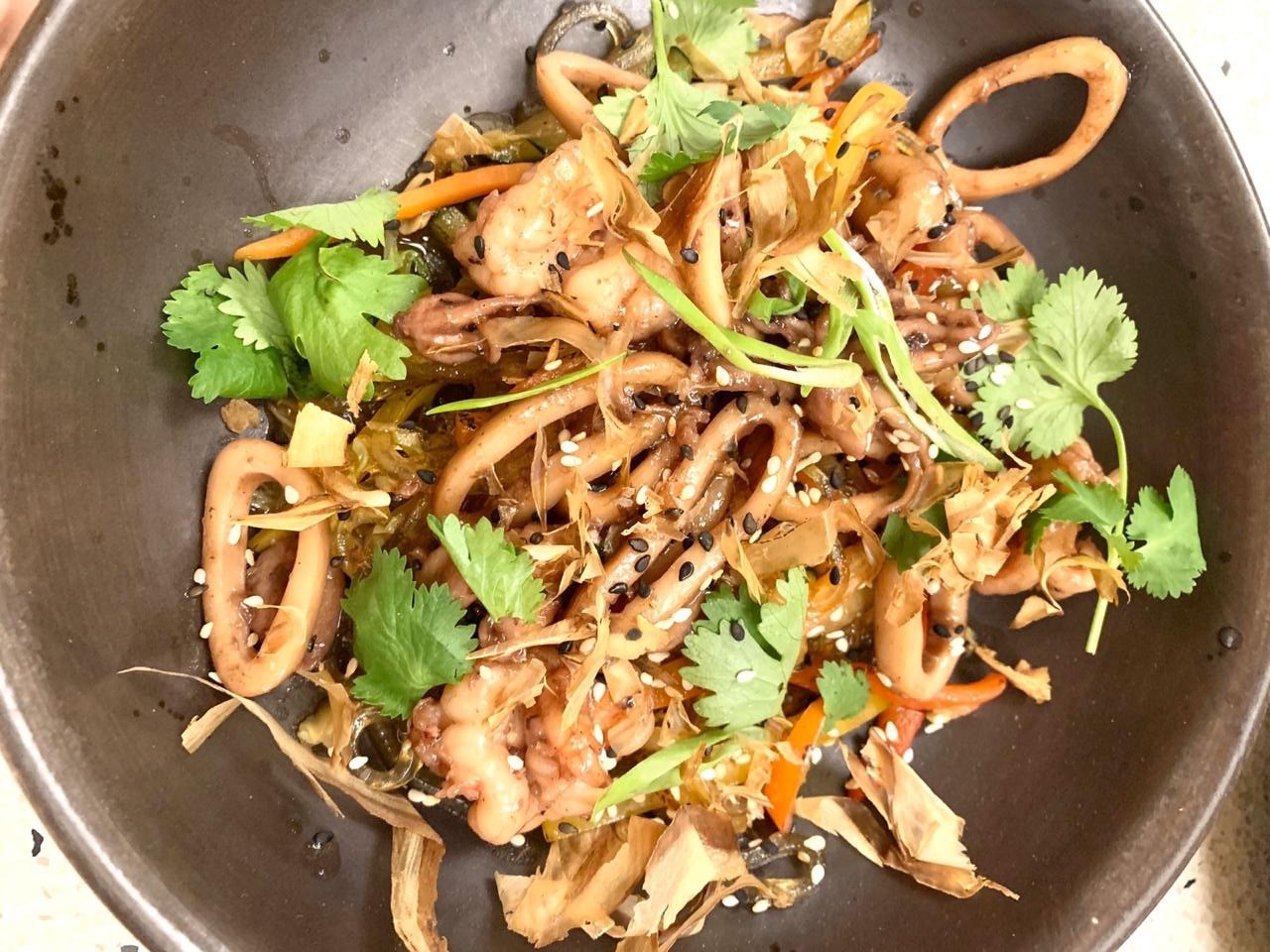 Daifuku mochi kalamansi-black garlic
Daifuku Mochi, or just Daifuku, is one of the most popular traditional Japanese rice desserts with sweet cream. The dish appeared about 700 years ago. The most common stuffing for daifuku is pasta made from adzuki beans and sugar or honey. You can try an unusual mochi filled with delicate lemon cream based on Kalamansi mash (a hybrid of a tangerine tree with kumquat), with the addition of fermented black garlic. By the way, people in Japan believe that this rice cake brings good luck, so it is a traditional New Year's gift.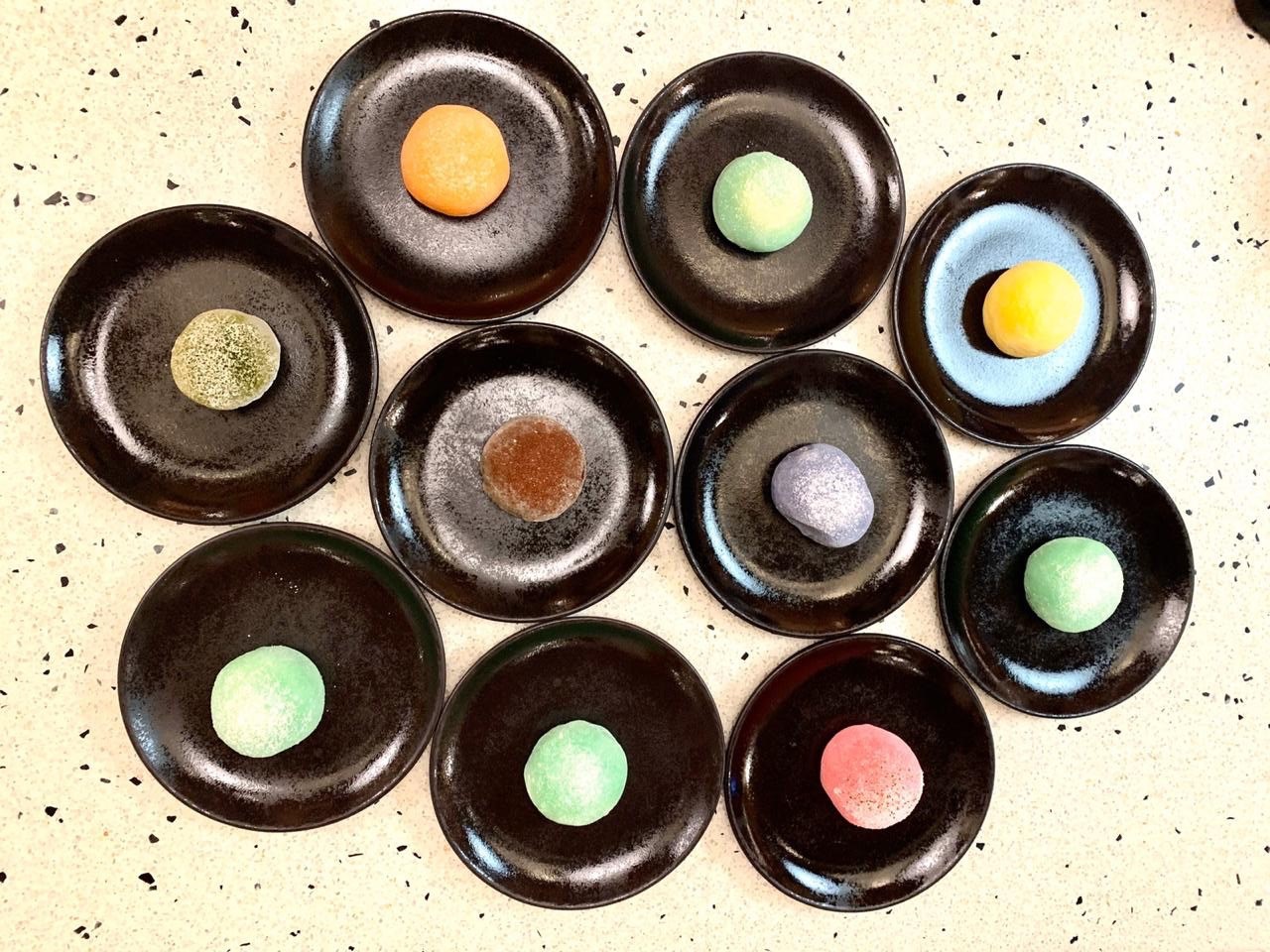 Let us remind that St. Petersburg citizens and guests can try gourmet recipes from around the world within the 7th St. Petersburg Restaurant Festival that takes place from November 1 to 30.
More than 70 restaurants participate in the Festival.
You can find all information about festival sets on the official website antennadaily.ru/restfest/, and on the St. Petersburg Official City Guide Visit Petersburg visit-petersburg.ru, the menu is presented in both Russian and English.