City News
Around the World: fish and seafood will be presented Qatar at Restaurant Festival
14 November 2019
We invite you to get acquainted with the thematic set of the Symposium Restaurant, one of the participants of St. Petersburg Restaurant Festival. The set is dedicated to Qatari cuisine (Qatar).
The chef of the Symposium restaurant will introduce the fish traditions of Qatar to St. Petersburg citizens and guests of the city.

Cold appetizers:
New potato hummus with chickpeas, pike caviar and pomegranate sauce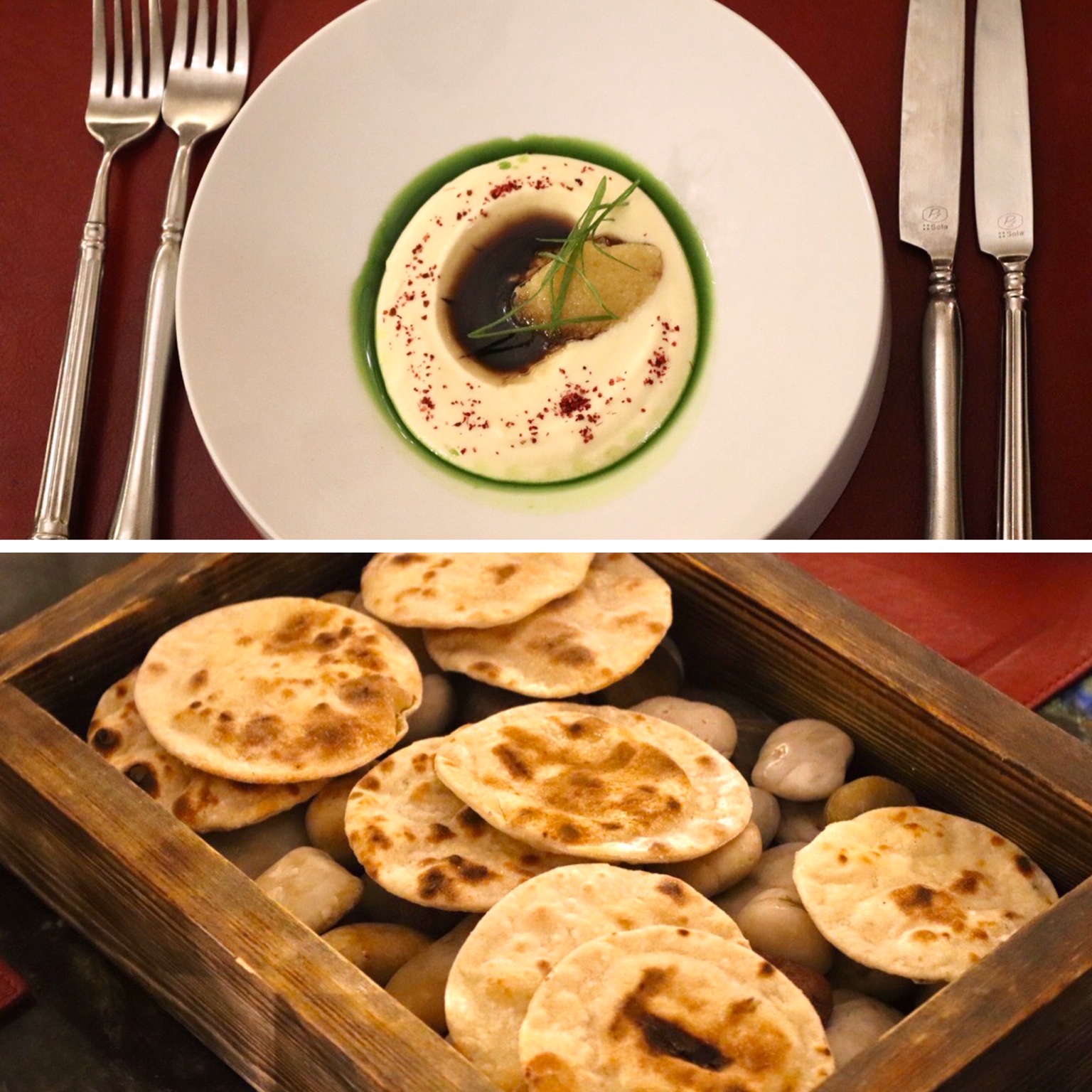 The first course is represented by hummus from new potatoes and chickpeas with pike caviar and pomegranate sauce. The dish is served with buckwheat flatbread on warm sea stones.
Tabbouleh salad with wheat, fresh vegetables and herbs in a lemon dressing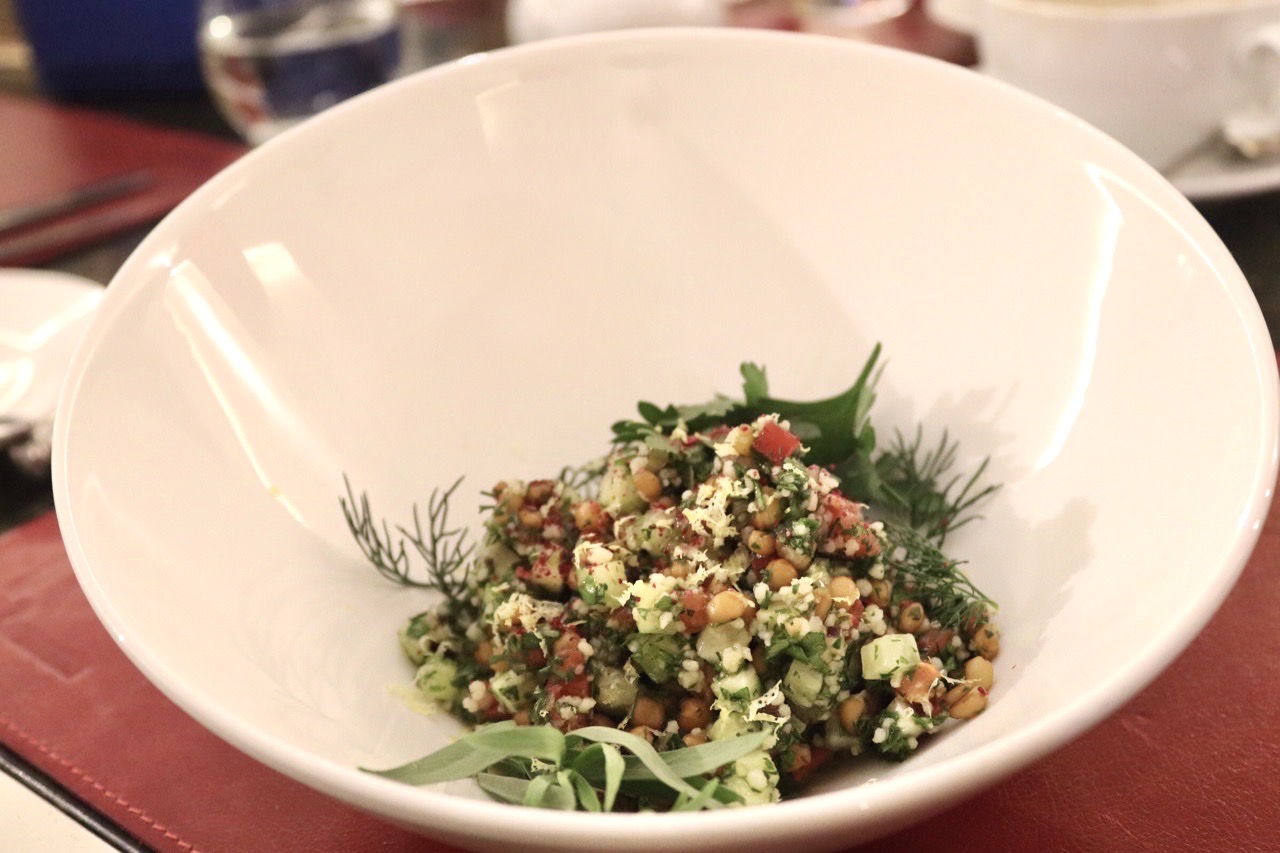 The classic Tabbouleh salad is incredibly popular in the East. In the original version, this salad is made from chopped parsley, bulgur, lemon juice and olive oil. Tabbouleh salad is very light and fresh.

Hot appetizer:
Baked duck pies with pomegranate sauce and sour cream


The appetizer is served with sour cream with ruby sumac spice and pomegranate sauce.

Main course:
Pot with catfish, squid and raps in tomato sauce with vegetables and oriental spices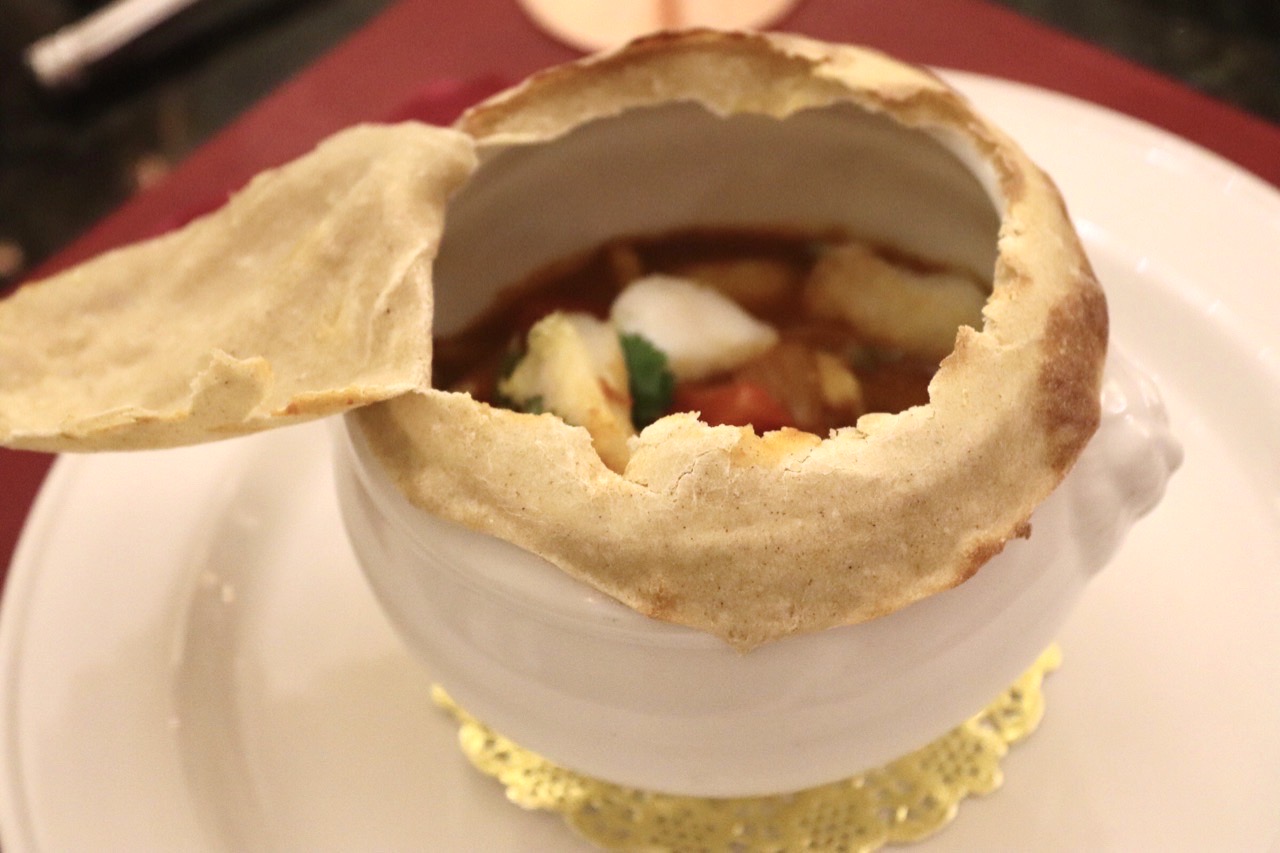 The main dish of the set is the traditional dish "Thareed", prepared in the author's manner. Catfish, rapans and squids are fried in tomato paste with zucchini with oriental spices and then baked in a pot with buckwheat flatbread.

Dessert:
Baked cream cheese in kataifi dough with nuts and honey ice cream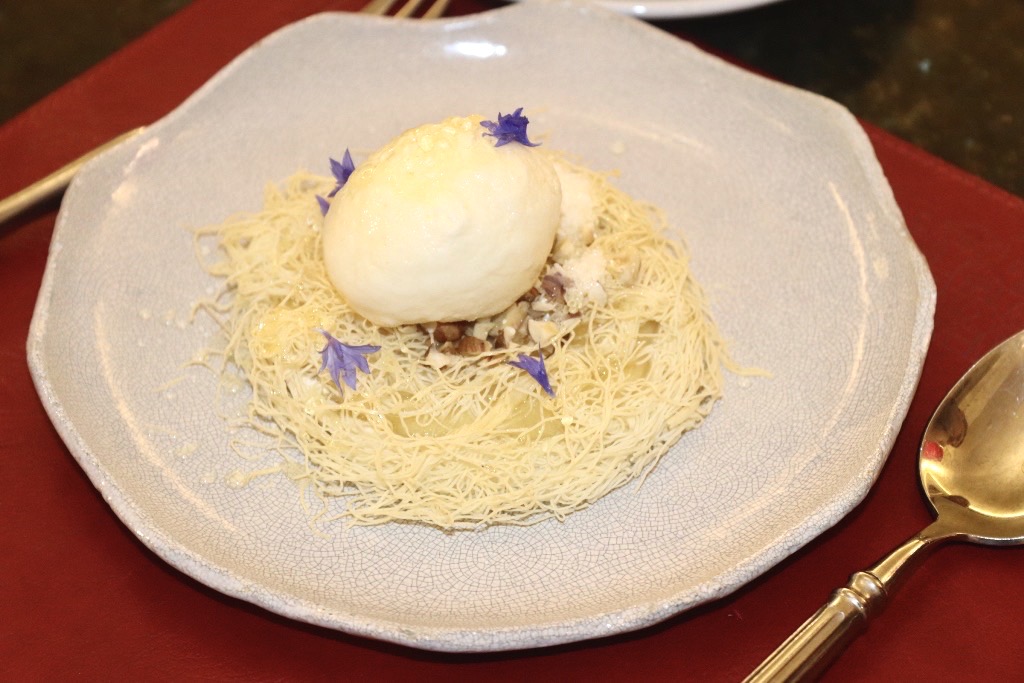 The sweet highlight of the set is the baked cream cheese in the Kataifi dough with a mix of nuts and homemade honey ice cream. The Kataifi dough is the thinnest strings of the traditional Greek dough, which received the name of "angel hair" in a professional environment.

N/а beverage: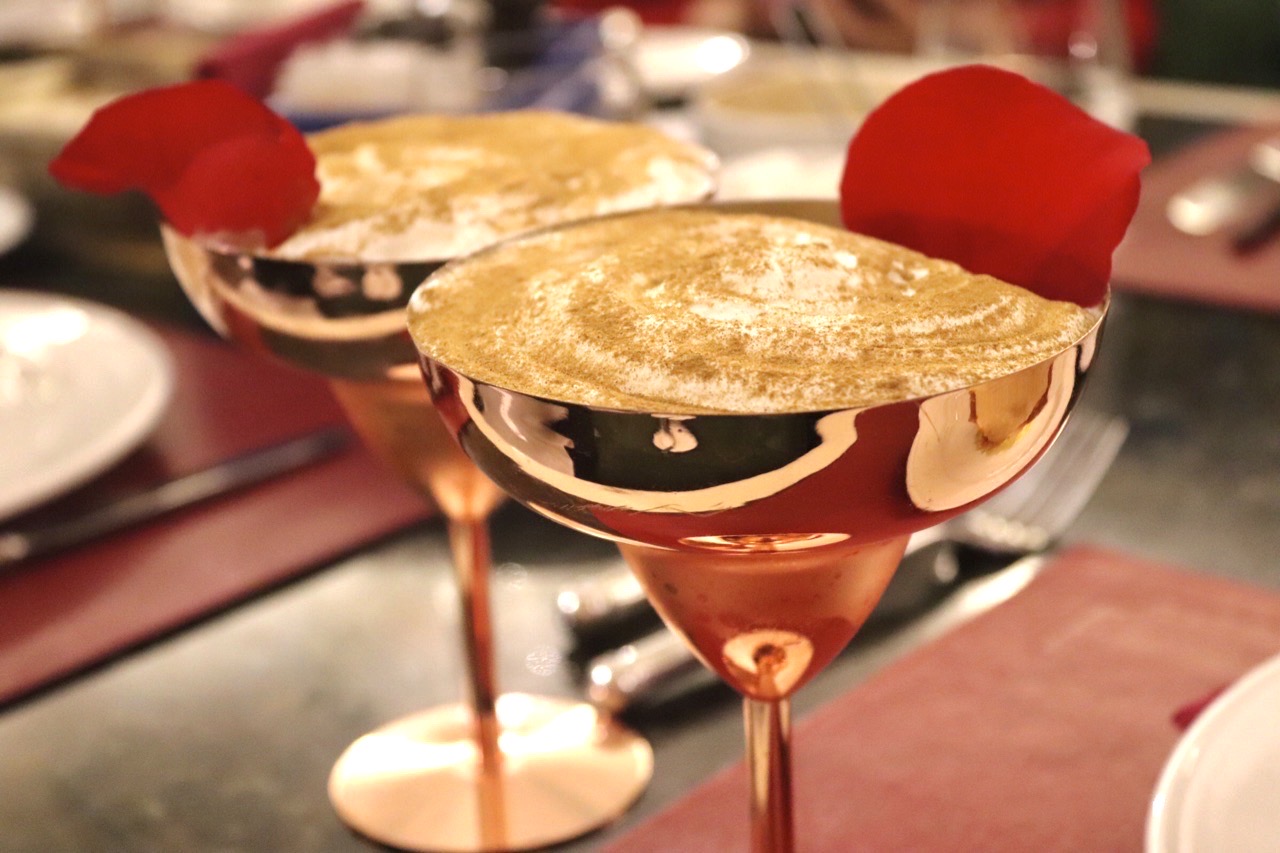 The set menu includes the Dessert Rose soft drink, which is prepared based on the Hibiscus tea infusion with homemade spicy syrup, peach syrup, airy almond foam with cinnamon, and it is decorated with a rose petal.