City News
Top 5 lighthouses in the vicinity of St. Petersburg
21 May 2020
We invite you to get acquainted with the top 5 lighthouses in the vicinity of St. Petersburg.
1. Storozhensky lighthouse. It is the highest lighthouse in Russia and Northern Europe. In the world top list, Storozhensky takes an honorable third place, which is not that bad. The height of the tower is a good 71 meters. From such a grandiose height, a stunning view of the Storozhensky cape, the nearby village and, of course, of the Ladoga opens.
Location: Southeast of Ladoga Lake, the village of Storozhno, Volkhov district of the Leningrad region.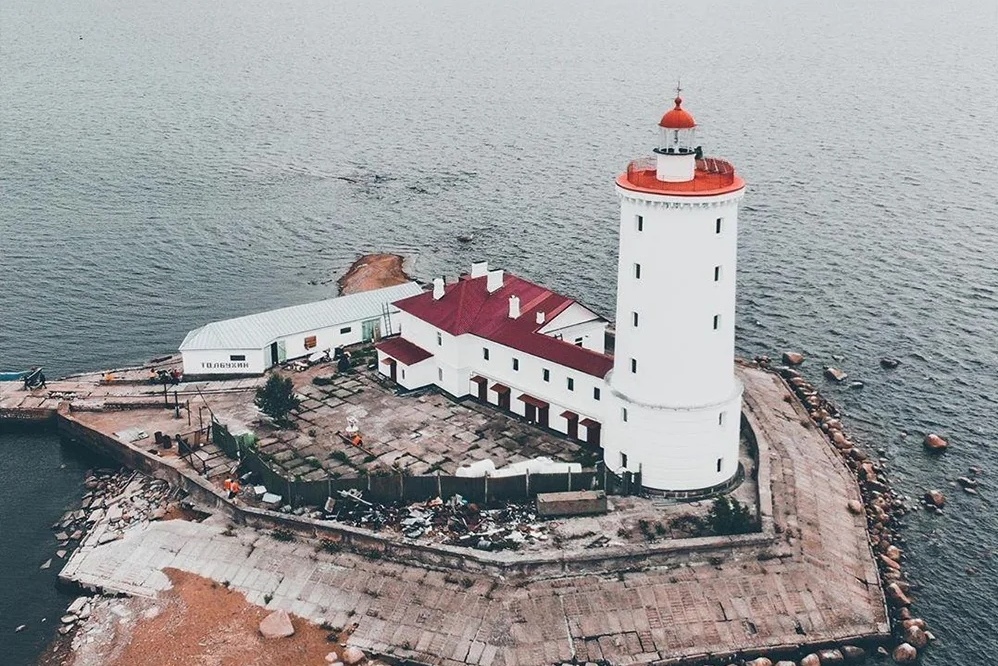 2.Tolbukhin Lighthouse. The oldest lighthouse in St. Petersburg and one of the oldest in Russia. Peter I himself drew the design of the building, after which he handed it over for implementation with the note "Other things are at the discretion of the architect". The lighthouse has undergone many changes and rearrangements, now it is equipped with a dioptric device, a pier and is reinforced with concrete slabs.
Location: Kronstadt, to the west of the island of Kotlin, on an artificial island
[📸] ikruschevsky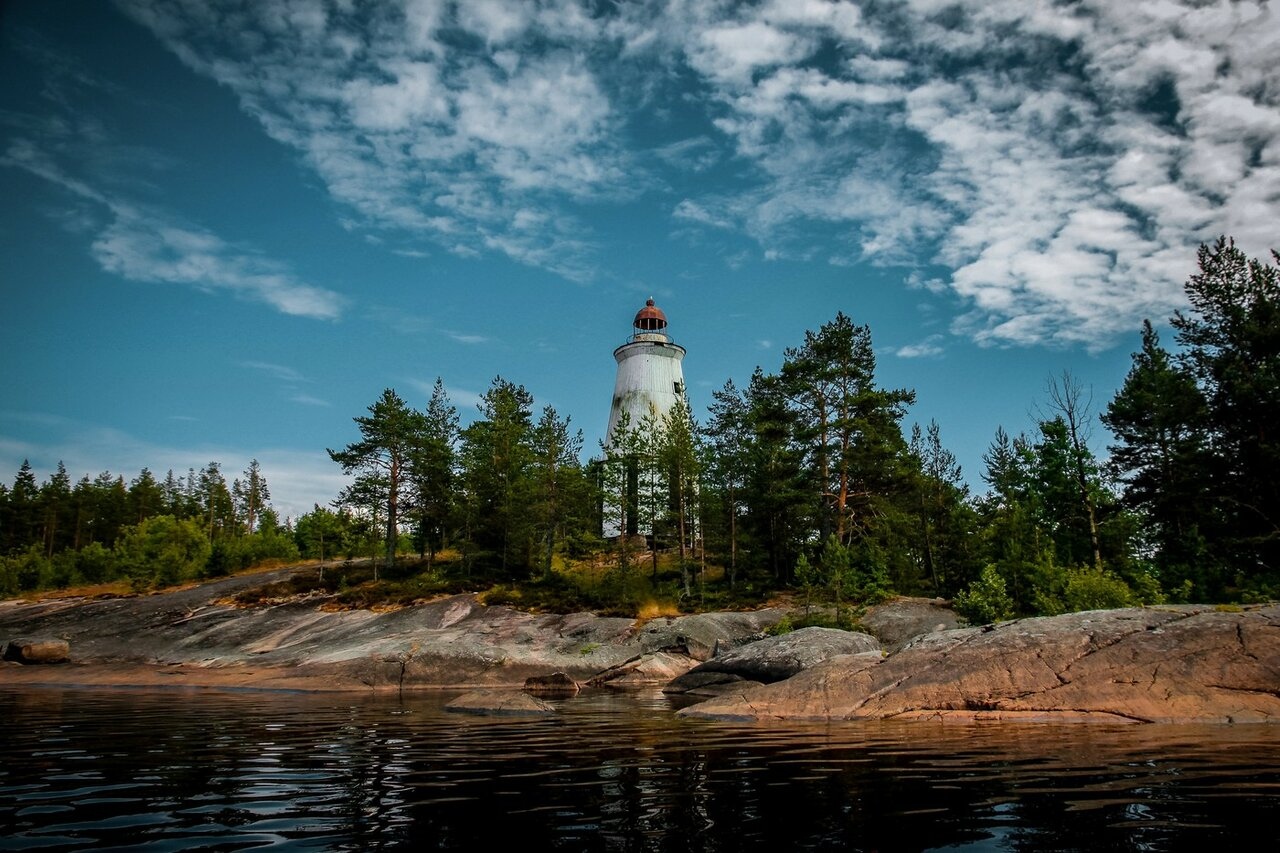 3. The lighthouse on Besov Nos Cape ("Devil`s Nose" Cape). This is not only a picturesque place, but also a very mysterious one. Those who managed to visit it, consider the cape to be a place of mystic power. For decades, expeditions of scientists from the Scandinavian countries and the Russian Academy of Sciences have been researching it. Close attention is paid to the famous Onega petroglyphs. It is not surprising that Besov Nos Cape has been declared a historical and natural reserve in Karelia.
Location: The eastern coast of Lake Onega, 1.8 km northwest of the mouth of the River Chernaya.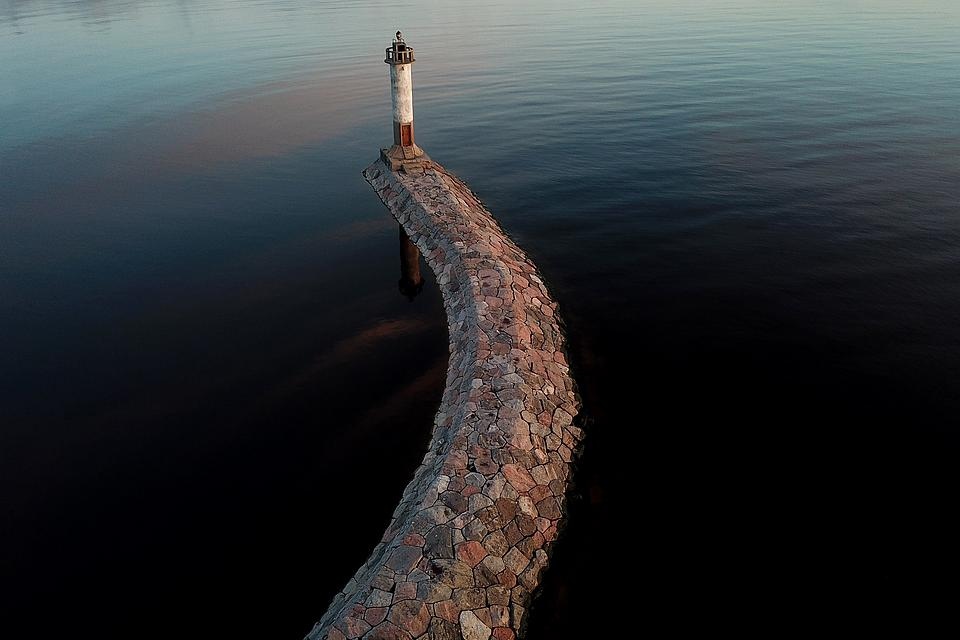 4. Vuohensalo Lighthouse. In Priozersk, behind Cape Mustaniemi, in Motornaya Bay (formerly Vuohensalo Bay), there is a harbor with a breakwater, which was built here at the beginning of the Soviet-Finnish war at the request of local fishermen. A formidable pier of carved boulders with a length of 150 meters ends with a 12-meter lighthouse. The name "Vuohensalo" is literally translated from Finnish as "goats` backwoods". By the way, people here fish all year round because Ladoga in this part and further south does not freeze for a long time. The light of the Vuohensalo lighthouse accompanies fishermen and small vessels. No one is watching the lighthouse, so you can safely approach the tower.
Location: Priozersky District, Motornaya Bay
[📸] Yuri Matseevsky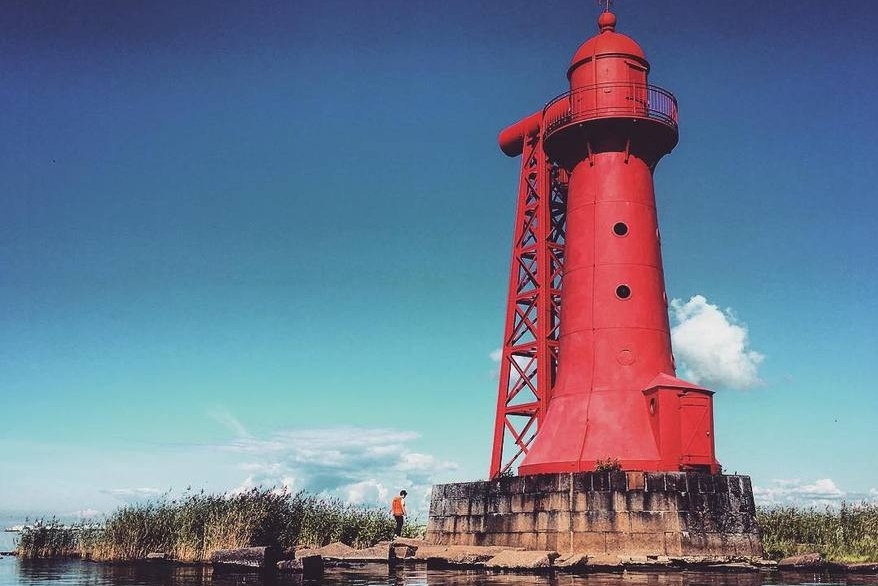 5. Nizhny Nikolaevsky lighthouse. It is deemed to be the first all-metal lighthouse that was produced in this country. It was installed in 1857 at the suggestion of the captain of the Naval Corps Rychkov. The highlight of the lighthouse is the amazing staircase that leads up: delicate, spiral, made of metal. Climbing it, you can enjoy watching Kronshtadt and the vast expanses of water from above.
Location: Kronshtadt, next to Fort Kronshlot
[📸] Ivan Dmitriev