Tourism Industry
Fresh approach to lunch. Review on the restaurant Severyanin
13 August 2021
A traditional Saint Petersburg restaurant located in the very center of the city, on Stolyarny Lane, became the place of power for the creative elite of the Silver Age. And it still retains it's importance for the people of 21st century.
The restaurant was opened in 2010 and over the past few years has been consistently included in the TOP-10 of the best restaurants in the city on the Neva. Severyanin is an ideal place for a cup of coffee meeting, a romantic date and, of course, for a traditional Russian lunch.
From Monday to Friday, the restaurant serves special lunch offers with classic Saint Petersburg dishes. Each set includes an appetizer, the first and the second course, a dessert, a drink of your choice and a glass of sparkling wine.
So, set No. 1 includes Novo-Mikhailovskaya cutlet with mashed potatoes. It is noteworthy that this dish could be found in the menus of Saint Petersburg restaurants at the very beginning of the last century.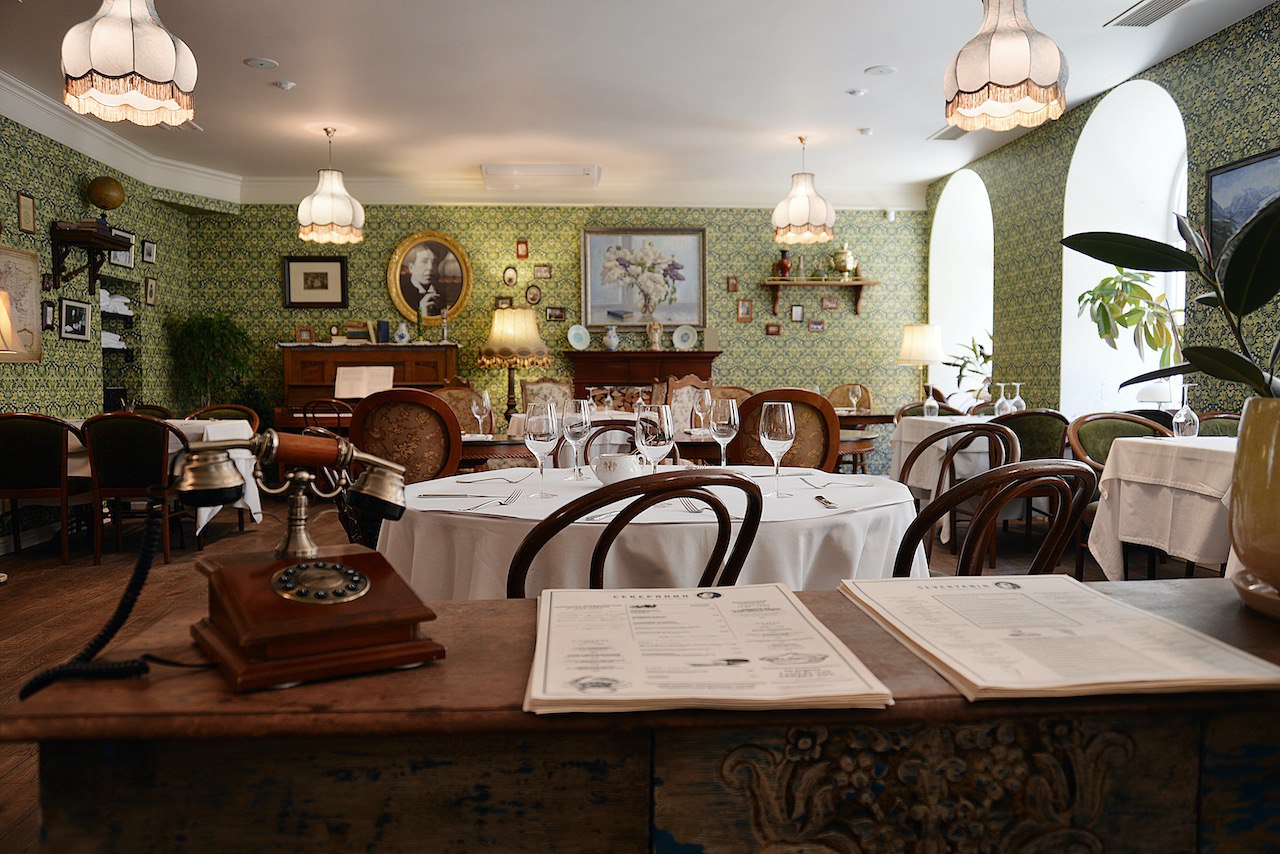 Set No. 2 contains the real Russian classics. This is Stroganoff meat with mashed potatoes. The dish was invented by the French chef Andre Dupont especially for Count Alexander Stroganov in the distant 19th century. Creamy soup with Murmansk codfish, potatoes and porcini mushrooms is a part of the set No. 3. This dish is prepared by the restaurant's chefs according to an old recipe from the book of Ignaty Radetsky Saint Petersburg's Cuisine, which was published in the middle of the 19th century.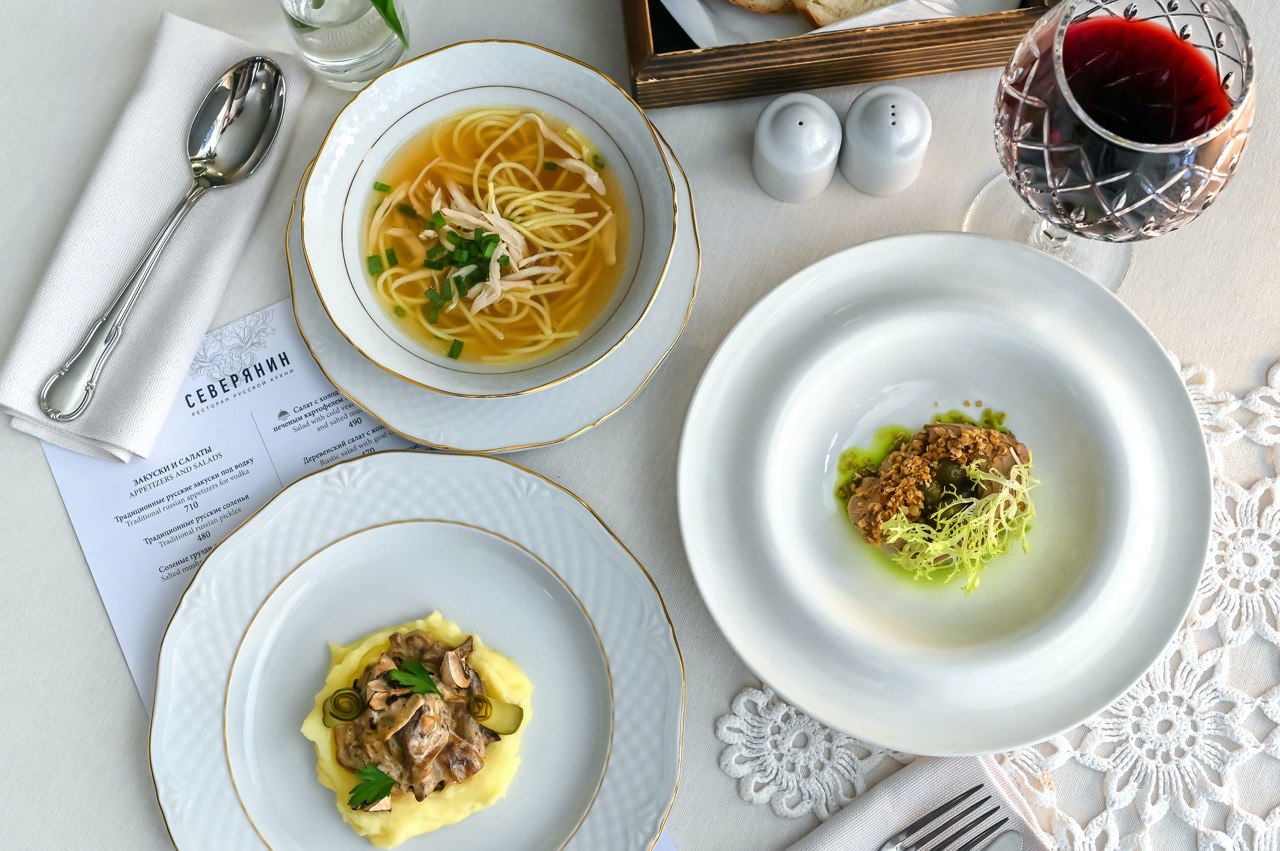 Each set includes a Petersburg dessert - very tasty beetroot pancakes made according to the recipe of Alexander Pushkin's nanny.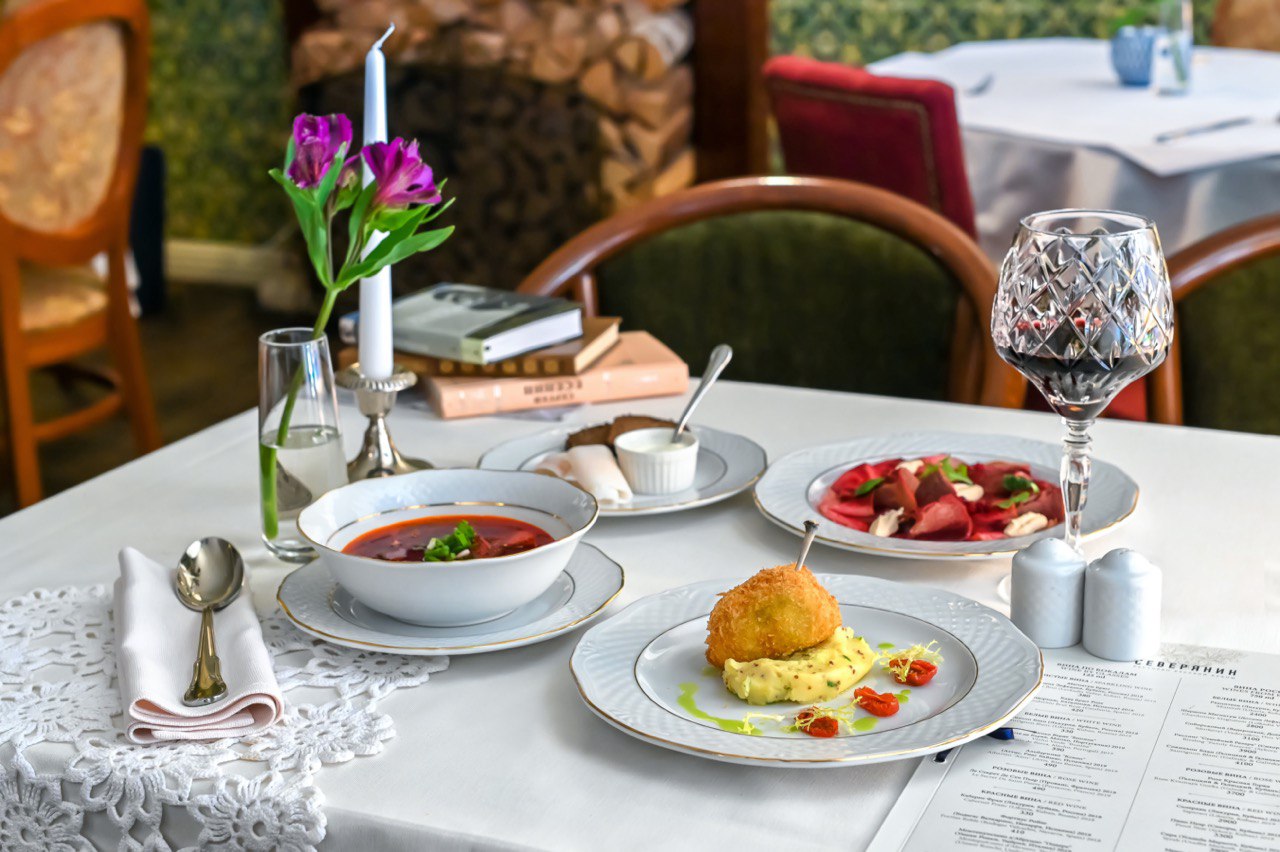 Also, guests will be offered a drink of their choice and a glass of sparkling wine. The cost of the Petersburg lunch is 1500 rubles, the offer is available on weekdays from 12:00 to 16:00.
For those who could not have lunch a live music is played in the restaurant every Friday and Saturday from 20:00, and every last Thursday of the month a real poetry evening is organized here. At a candlelit dinner you can listen to your favorite poems performed by the readers, as well as read verses of your own composition.
And our tasty advice for the last. Pay attention to the ice cream with a crumb of Borodino bread. It' s delicious.