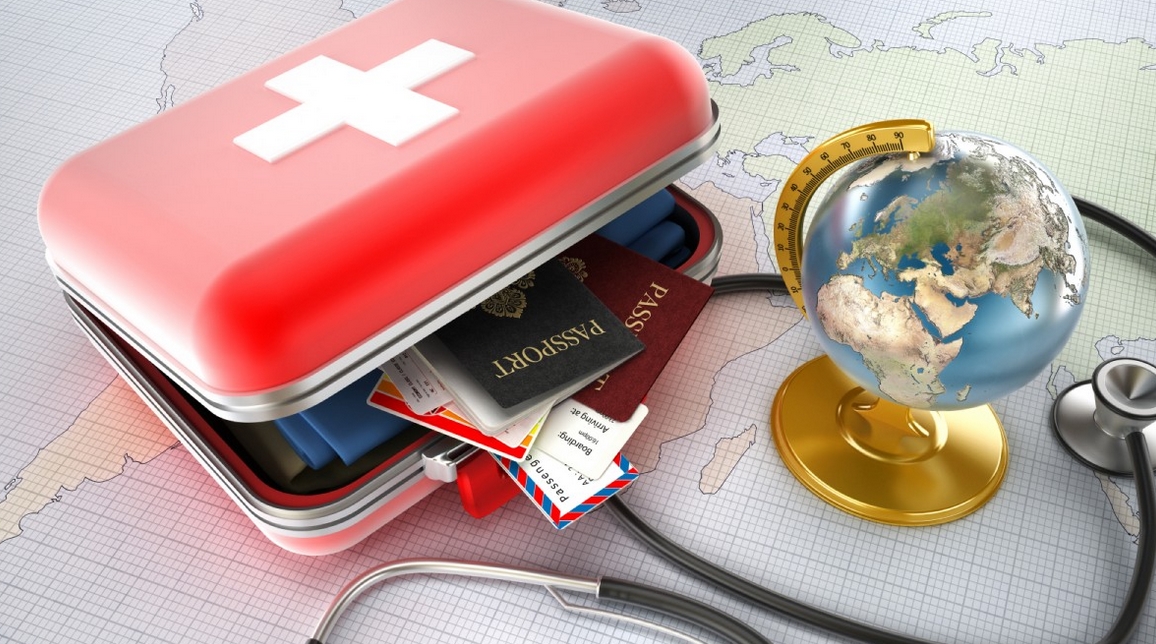 St. Petersburg offers its residents and guests unique services in the field of medical services.
Nowadays the market of medical services is actively developing, modernizing and supplementing with new directions in order to offer patients the most advanced and high-quality services and technologies.
'Medical Tourism Agency' operates in St. Petersburg.
The agency will help you:
choose a clinic and agree on the terms of treatment
arrange transfer and accommodation
translate medical records
organize leisure time in the city
More detailed information: +7 (812) 5020757
www.medtourism.agency
help@medtourism.agency

Download Medical Tourism in St. Petersburg booklet
We present to your attention the institutions of well-known medical services for the citizens and also for the guests of the city.
Hospitals
"City Children's Hospital № 1".
Specialized multidisciplinary hospital, state budget health care institution. The hospital is designed to provide emergency medical care for the children of St. Petersburg. The hospital uses informative methods of research, a modern laboratory, high-tech treatments, an advisory polyclinic, medical examination and supervision of children, including premature babies.

Alexandrovsky hospital
The largest multidisciplinary hospital in the North-West region of Russia. On the basis of the hospital there are 24 clinical departments: hematology, neurology, somatopsychiatry, cardiology, therapy, urology, gynecology, surgery, traumatology, neurosurgery, endocrinology and others. And also auxiliary departments: clinical diagnostic laboratory, remote lithotripsy department, functional diagnostics department, roentgenology department, ultrasound diagnostics department, radioisotope diagnostic department, blood transfusion department, physiotherapy department, hyperbaric oxygenation department, endoscopy department, outpatient consultation department (polyclinic).

"City Hospital No. 40" Multidisciplinary medical center. Directions: high-tech rehabilitation, surgery, diagnostics, laboratory. The patients are provided with a complex highly qualified medical care using the most modern medical equipment and the latest medical technologies from outpatient diagnostic and emergency medical care to the treatment of a huge number of diseases followed by rehabilitation in the rehabilitation treatment departments.

City multidisciplinary hospital №2.
Multidisciplinary hospital of high-tech medical care. The hospital includes 8 city specialized scientific and practical centers. The therapeutic process is carried out jointly with the leading scientists of 32 departments of medical universities in St. Petersburg.

"Research Institute of Oncology. N.N. Petrova "of the Ministry of Health of RussiaResearch Institute, one of the leading specialized medical and diagnostic centers in Russia, accepts for examination and treatment of patients from all regions of the Russian Federation, as well as foreign citizens. The Institute carries out an in-depth examination and complex surgical, chemoradiation treatment of patients with oncological diseases, benign neoplasms, outpatient observation of patients belonging to the "cancer risk" group.

City Hospital No. 26
In the city hospital No.26, within the framework of two insurance programs (OMS and LCA), diagnostic, counseling and treatment services are provided for almost all medical specialties.

"City Hospital of St. Great Martyr George"


Specialized help is provided in the hospital: surgery, urology, gynecology, traumatology-orthopedics, purulent-septic surgery, cardiology, therapy, neurology. The hospital is equipped with advanced

diagnostic equipment, the most modern operating rooms. The hospital employs highly qualified specialists. Patients are accommodated in small, comfortable wards.
«Maternity home №17»
One of the leading institutions of obstetrics in St. Petersburg and in Russia. It deals not only with the management of physiological pregnancy, but also the complicated course of pregnancy, unique methods of intrauterine diagnostic and therapeutic operations on the fetus have been developed and introduced into clinical practice. Highly qualified doctors of various specialties, modern equipment, complete laboratory and diagnostic complex.

Federal public health institution "Clinical Hospital №122 named. LGG.Sokolova of the Federal Medical and Biological Agency "is one of the largest multidisciplinary medical institutions in St. Petersburg. It includes the Clinical Hospital for 560 beds, the Central Polyclinic for 1500 visits per day, five industrial polyclinics and 19 medical and medical health centers at industrial enterprises, the regional forensic office. .
Clinics of SMT (JSC "Modern Medical Technologies")
The CMT clinic at Moscow, 22 is an outpatient diagnostic multidisciplinary center that provides primary medical care to adults and children. Unique feature is a combination of modern equipment and a European approach to the medical business with an understanding of the requirements of the Russian patient.
The clinic offers patients fast and accurate service, completeness of information about their health, comfort and convenience. The clinic combines innovations with 65 years of experience.