Sevcable Port
"Sevkabel Port" is a new project aimed at renovation of old facilities and historic buildings and turning them into a modern multifunctional creative space at the waterfront.
Our purpose is to create high-quality urban settings and improve living standards at the harbor of Vasilevskiy Island. We tried to preserve and restore monuments of industrial architecture, because we value historical artifacts and want to emphasize the "memory of the place."
Main point of attraction is the promenade with beautiful views of Golf of Finland, Marine Station and ZSD bridge. The project based on the historical territory of the factory on the coast of the Gulf of Finland.
Residents of Sevkabel Port share the main idea of the project about creating a harmonious and balanced community for the creative and business initiatives development that change the city for the better. There are workshops, offices, exhibitions, concert and sports halls, children's studios, shops and showrooms, restaurants, cafés and bars.
The first event in the Port area took place a month after the renovation began, in June 2017. Prior to the official launch of the project in September 2018, Sevkabel Port hosted several dozen private and public events, including major international festivals. The number of events and the attention to the project increased exponentially with the opening of the territory for free daily visits.
The infrastructure of Sevkabel Port is designed for people of any age. The main attraction point is the embankment with a beautiful and still inaccessible view of the great water, the Western Rapid Diameter Bridge and the Harbour Station. This place quickly became one of Petersburg's favourite resting places for residents and guests.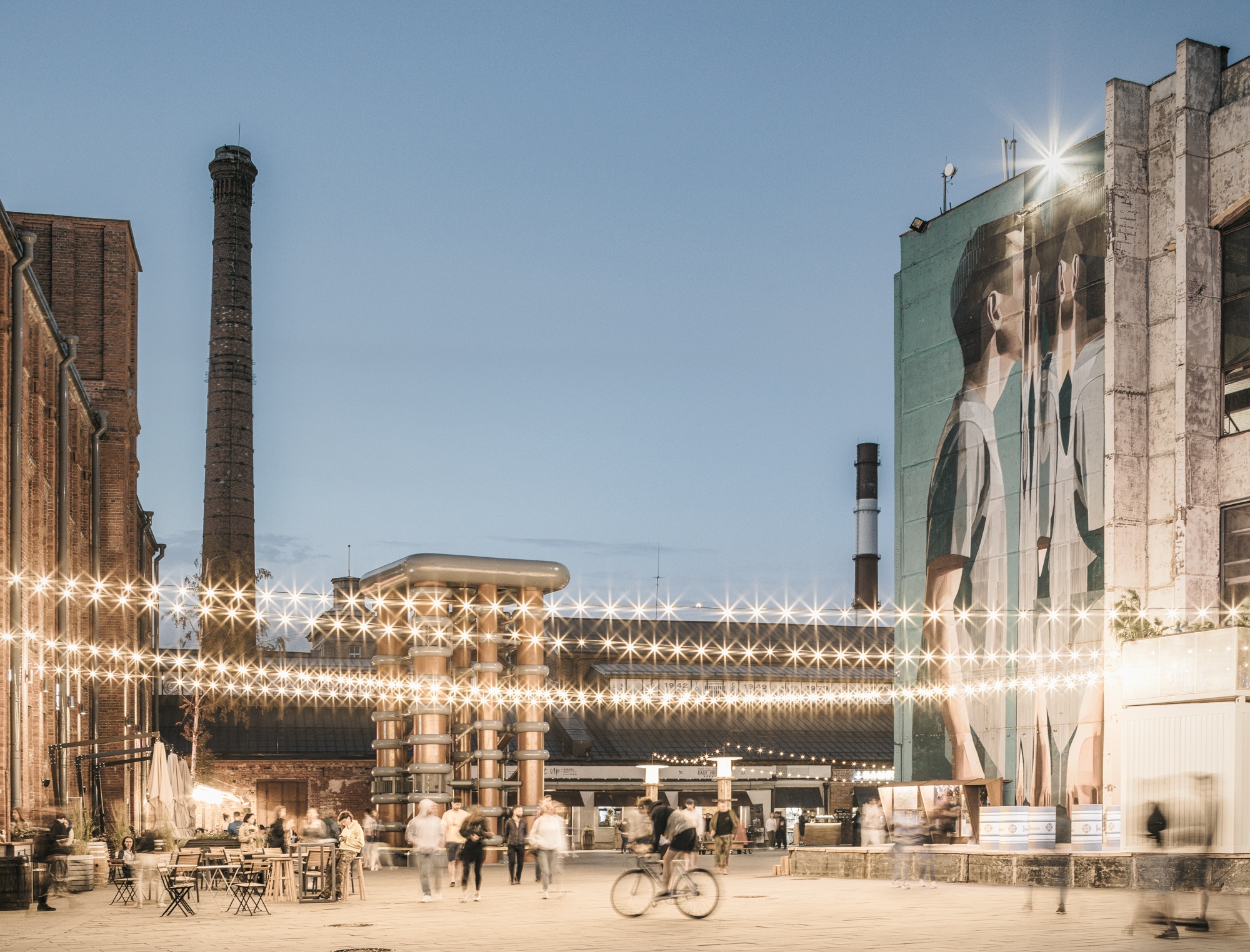 Places nearby