Magic of the night
Water excursion into the night city accompanied by an experienced guide is 1.5 hours of romance, fairy tales and adventures! A walk under the draw bridges, runs along the route: the Neva River - the BolshayaNevka River - the Neva River.
Shadows of Russian rulers and freethinkers, poets and politicians, glorious commanders and fair ladies will accompany you on this journey. All the magnificence of eras long-gone will be brought to life in the unearthly glow of Saint Petersburg's white nights. And much credit for it must go to our professional guide.
Cruiser will cross the aquatorium of Neva river where you will look upon the imperial sights of the city:

Winter palace – the center of life of Russian Emperors
Marble palace – a gift of gratitude from Catherine the Great to Count Orlov
Palace of the Grand Count Nikolay Nikolayevich will remind you of the times of the last Russian Emperor Nikolay the Second
House of Peter the Great and Peter and Paul fortress – the oldest locations of Saint Petersburg, where the memory of Peter the Great's era still resides
Summer Garden with its railing chanted by Vyasemskiy and Akhmatova
Summer Garden built as a summer residence of Peter the Great
Old Saint Petersburg Stock Exchange, one of the most captivating architectural ensembles of the city, an example of harmony between the still beauty of the stone and the ever-changing surface of Neva's waters.
Senate square architectural complex with St. Isaac's cathedral and Bronze Horseman in the foreground
After that our cruiser will take you past the symbols of the following era – you will see the legendary herald of the revolution Aurora cruiser and Nakhimov Naval School.
And the most interesting – drawn bridges.
It's truly a remarkable sight – the bridges of Saint Petersburg: Palace bridge, Trinity bridge, Liteyniy bridge will be drawn in front of your own eyes. If you have already seen the drawn bridges lightened in the dark – it's worth seeing again in the soft glow of white nights.
You will like it!
Throughout the journey our guide will surround you with the atmosphere of antique Saint Petersburg, its legends, mysteries and stories.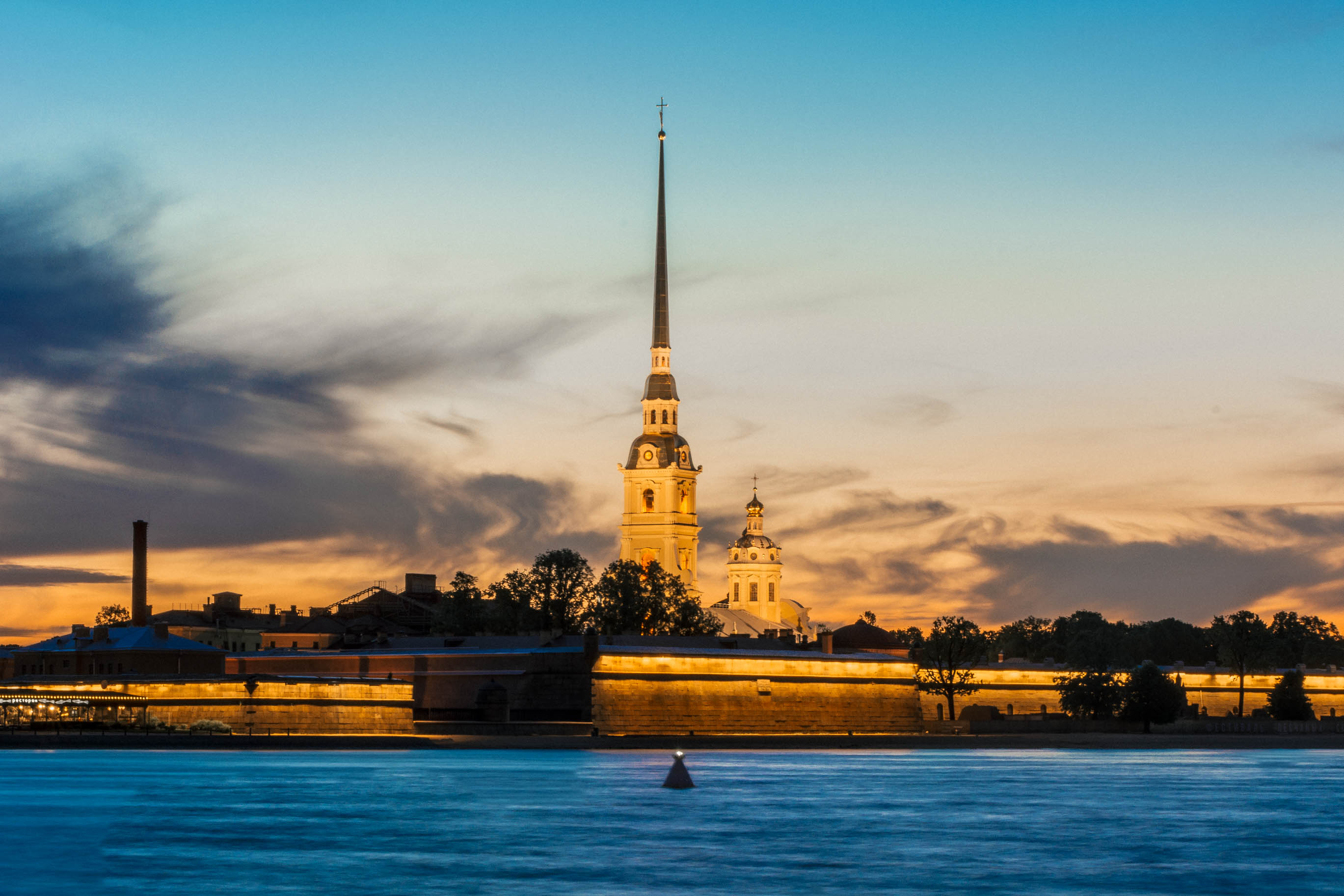 Useful information
Dates: 12 May – 10 September
Теl: +7(812)2400518
e-mail: info@boattour.ru
https://boattour.ru/ru/catalog/otbleski-belyh-nochei
Other routes