Fireworks on May 9 from Anichkov Bridge and Lomonosov Bridge piers
Unforgettable festival fireworks on the Victory Day from the board of a comfortable single-deck motor ship.Departure from Lomonosov Bridge and Anichkov Bridge piers.
On the anniversary day of the Great Victory, we invite guests and residents of the city for an evening boat trip. You will witness the grand festive fireworks from the board of a comfortable motor ship, which will be located in the waters of the Neva opposite the Peter and Paul Fortress.
Departure from Lomonosov Bridge pier at 21:10 and Anichkov Bridge pier at 21:20.
The single-deck motor ship has an open deck and a warm passenger room with a panoramic roof and a toilet.
The route is without an excursion assistance.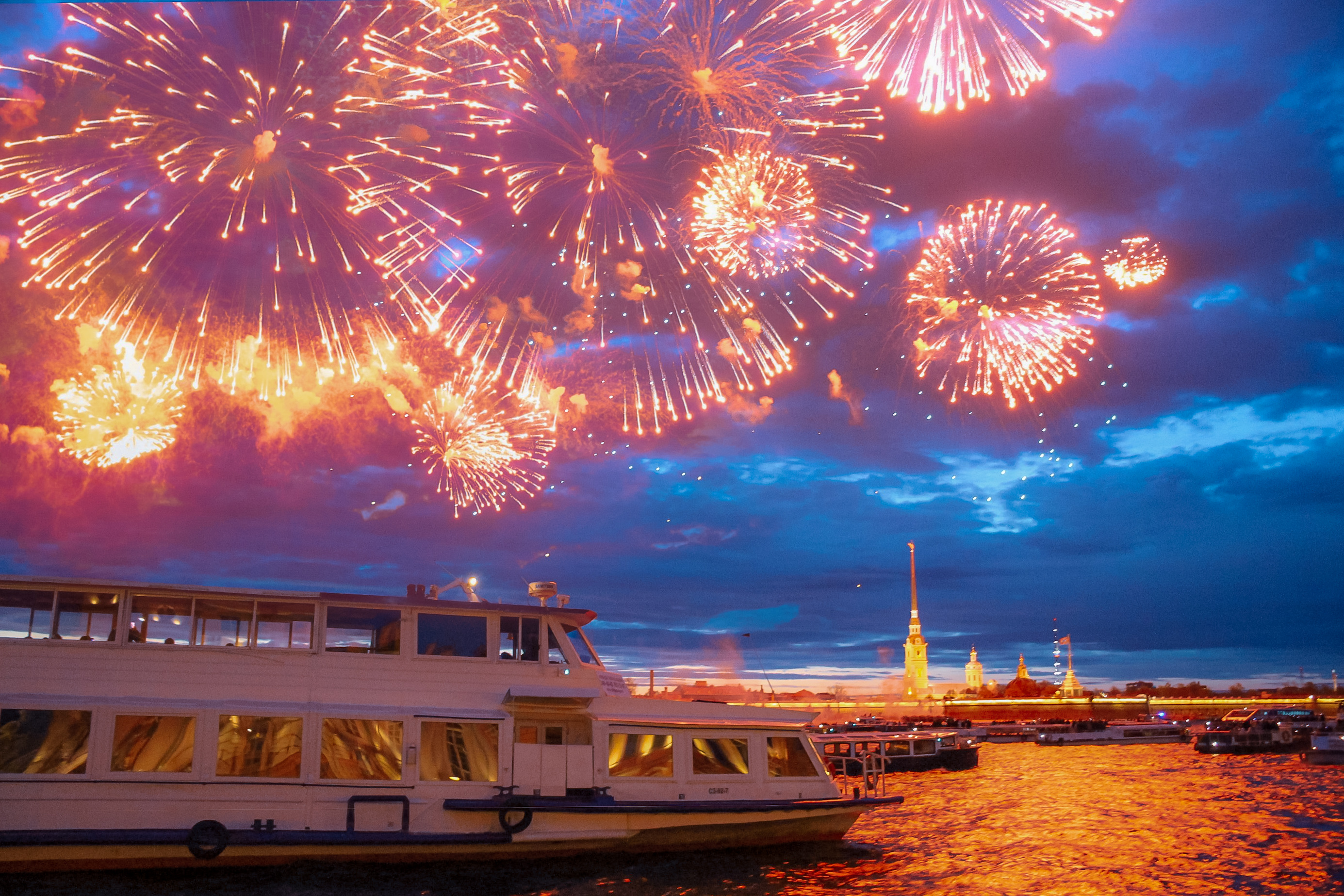 Other routes